Larissa Dos Santos Lima and Eric Nichols have had their fair share of issues in the past. But the 90 Day Fiancé: Happily Ever After stars are still trying to make their romance work. And after becoming Larissa's caregiver post-surgery, Eric says their relationship has finally reached a happy turning point.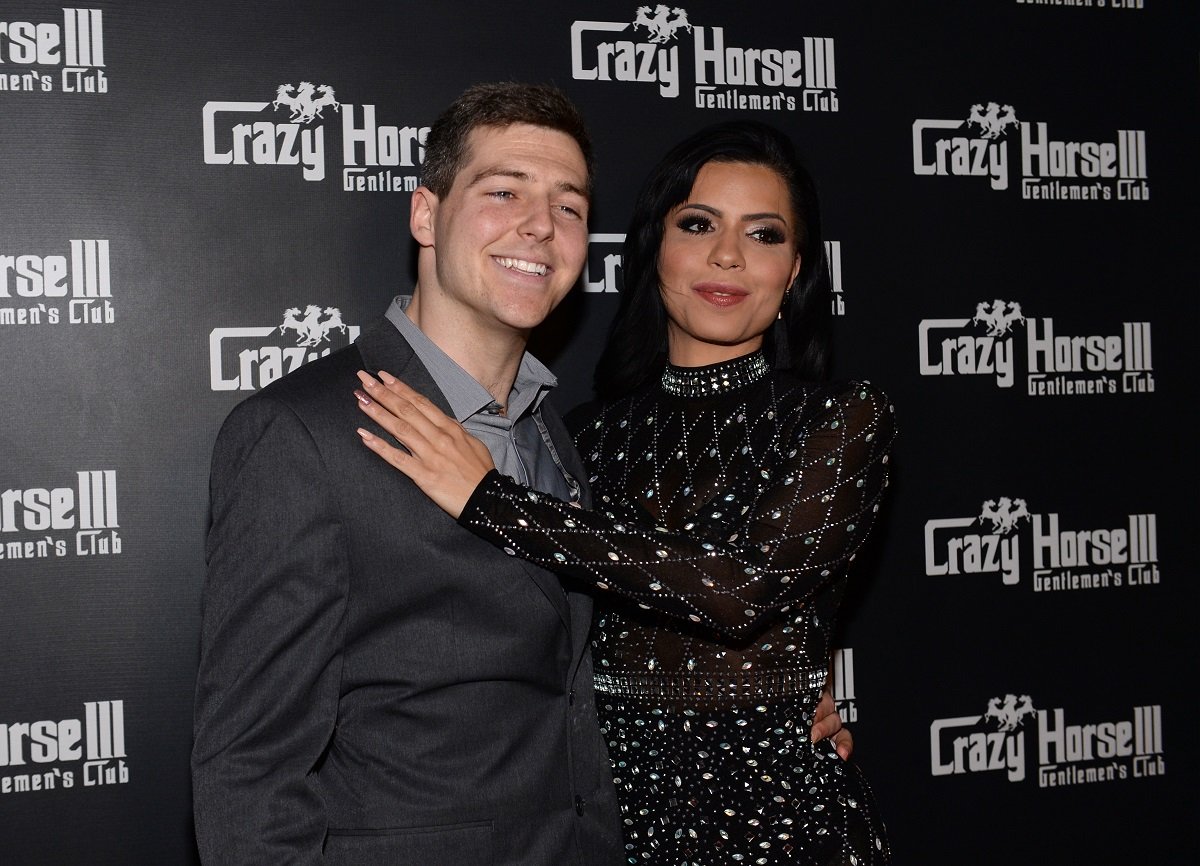 Eric loaned Larissa $30,000 for plastic surgery
As seen on this season of 90 Day Fiancé: Happily Ever After, Larissa asked Eric to loan her nearly $30,000 for rhinoplasty and a boob job. She told him she would pay it back with interest and convinced him it would be good for their relationship.
"I want that Eric knows how excited I am to get my new boobs," Larissa tells producers. "I think that this gonna make Eric be committed to me. And I hope that after my new boobs, Eric is going to ask my hand to marry him."
Eric was there for the '90 Day Fiancé' star after her surgery
In the Sept. 13 episode of 90 Day Fiancé: Happily Ever After, Larissa finally went through her surgeries with Eric's help. He drove her to and from the clinic. And after the procedure, he took care of her by feeding her and helping her get to the bathroom.
"It made me realize we really care about each other," Eric said told producers. "I know she cares about me enough to have me take care of her. And I care about her enough to want to take care of her. So it tells me that this is a big bond."
Eric says Larissa's surgery was a turning point in their relationship
Fans finally got to see Larissa's new post-surgery look in the Sept. 20 episode of 90 Day Fiancé: Happily Ever After. She comes out to meet her friends Carmen and Hannah for the first time since the procedure, and the two are stunned by her transformation. 
When Carmen asks her how the recovery went, Larissa tells her that Eric was supportive through it all. Carmen — who was there for Larissa through her issues with Eric — admits that the couple seems better. And in a confessional, Eric credits Larissa's surgery for solidifying their bond.
"It's been two months since the surgery," Eric tells 90 Day Fiancé: Happily Ever After producers. "It's been a lot, a lot, a lot of work. But it has been worth it to make sure she is better. I would most definitely say that Larissa's surgery was a turning point in our relationship because I think she appreciates me a lot more now seeing that I can take care of her in the situation that we were in. And I think that we're both closer now."
Larissa and Eric's romance seems to have lasted past the filming of the show. As indicated by their social media pages, the two are still together. And they recently revealed that they were moving from Las Vegas to Eric's hometown of Colorado Springs.
Fans may get more updates about Larissa and Eric in the upcoming tell-all episodes. 90 Day Fiancé: Happily Ever After airs Sundays on TLC.
Source: Read Full Article