Courtney Veale from Below Deck Mediterranean admitted she would be "scared" of chef Mathew Shea and second stew Lexi Wilson if they ever got angry. While she got along well with both Shea and Wilson, she recently said they were somewhat similar in the sense they are both "very strong-minded people." Adding that, "they just clash so bad."
Courtney Veale said Lexi Wilson and Chef Mathew from 'Below Deck Mediterrean' are similiar in some ways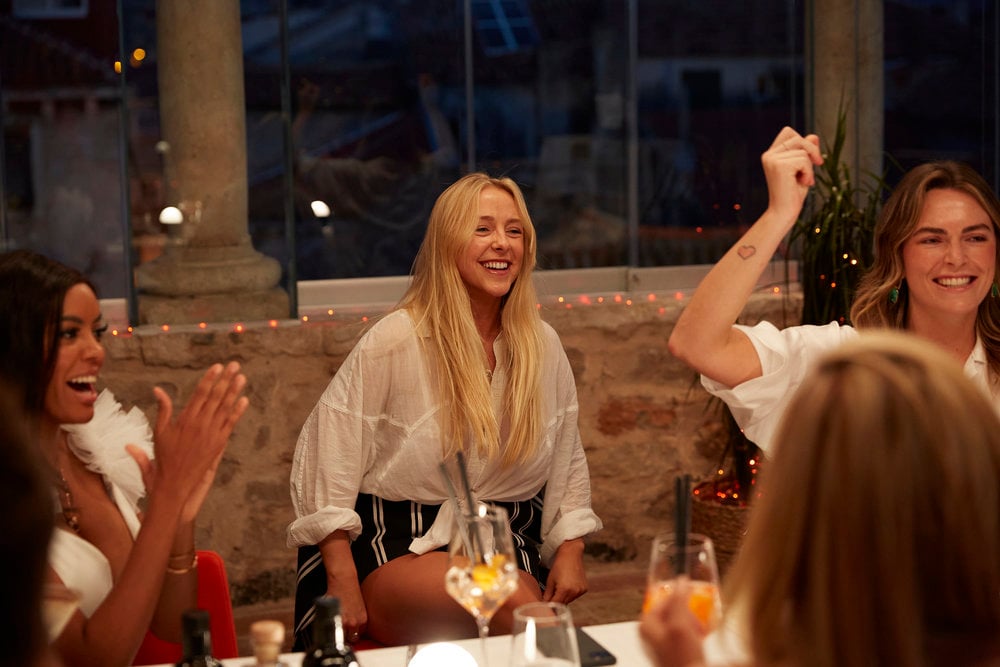 "She's quite an argumentative person, so from the get-go, I kind of knew that if anything did annoy me, I probably wasn't gonna say it just because it was too much," Veale said about Wilson. "But Mathew is very different to me, and he and Lexi are kind of similar in that sense that they are very strong-minded people and they just clash so bad. Things get heated for sure and I would be scared of both of them when they're angry."
Courtney Veale said she got along with Lexi Wilson on 'Below Deck Mediterrean' … at first
Veale said she and Wilson got along initially. "To be fair, at the start me and Lexi got on quite well and it just changed during the season and during stress and all of that," she said. "You can't get away from people because you're stuck on the boat. So people change during a season for sure."
During the hot tub fight, Veale seemed to be the only person who was not a target for Wilson. Veale tells Wilson she needs to re-think her approach with the crew after Wilson screams at the deck team. But Wilson does not seem to care.
Courtney Veale didn't tell Chef Mathew she was frustrated when he returned to 'Below Deck Mediterranean'
Veale also kept her annoyance in check when Shea left the boat to get an MRI for a knee injury during the first charter. The crew cooked the first meal for the guests and it was a disaster. Shea returned to the boat but was walking fine. "It was like he was refreshed and actually ready for the season now," she recalled.
"So it was frustrating because we had just been through absolute madness for 48 or 24 hours, however long it had been," Veale added. "It was good that he came back all happy and ready to go, because if he'd come back all mopey then I would have been like, oh, God he should have stayed off. I think Malia [White] was also a bit skeptical. She was like, I don't know if it was mental or physical, but at least you're back."
Source: Read Full Article