In Chicago Fire Season 10 Episode 12, Christopher Herrmann meets a man named Todd at the firehouse, who lost his brother in the line of duty. In episode 19, Todd revealed that he joined the fire academy. Although it's not clear exactly what role Todd will have in the future, executive producer David Haas hinted that fans haven't seen the last of him.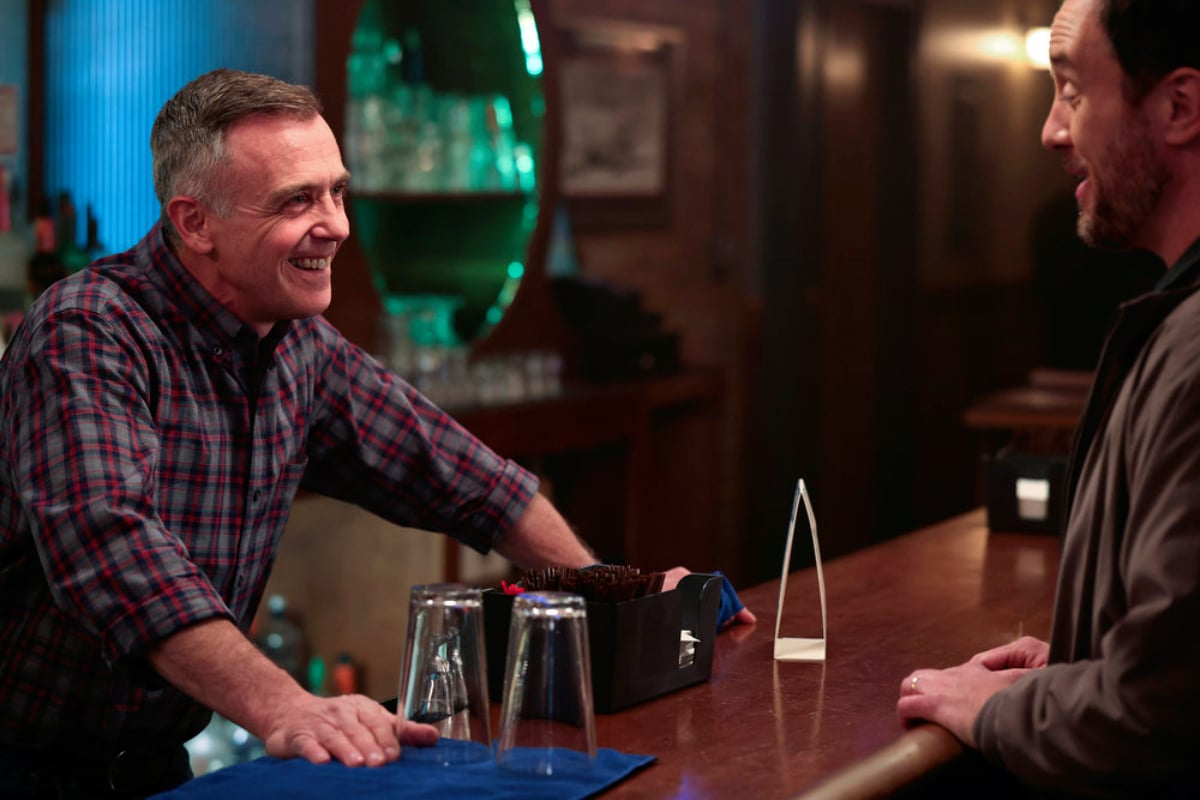 'Chicago Fire' Season 10 introduced Todd Graham
Chicago Fire Season 10 introduced a new character who may be important in the future. In episode 12 Herrmann stops by the fire academy and notices a young man reading. The man's name is Todd and his brother John Graham was a firefighter who died in the line of duty. Herrmann tells Todd that he knew John. Once a month, Todd comes by the academy and reads a thriller novel (his brother's favorite) to honor John.
This interaction certainly affects Herrmann. In episode 19, Herrmann runs into Todd at the fire academy again and Todd reveals that he is training to become a firefighter. Later, Todd comes by Molly's and Herrmann introduces him to some of the guys. Mason warns him about the final written test but also tells him he's in good hands since Herrmann plans to help him study. It sounds like we haven't seen the last of Todd.
Todd may eventually become a firefighter with Firehouse 51
While speaking with Deadline, Chicago Fire executive producer David Haas hinted that Todd may appear on the show again. "We thought Todd really popped when we first see him with Herrmann [David Eigenberg] at the Academy reading," Haas said.
"We just thought it would be cool if Herrmann went back to the Academy for another reason and he sees Todd there again who reveals he's now a candidate for the fire academy. The Academy takes time but it would be fun to see him emerge as a firefighter."
Todd may even pop up now and then as he continues his studies and training. It certainly wouldn't be the first time Chicago Fire has followed a character's journey through the Academy. In the earlier seasons of Chicago Fire, paramedic Gabriela Dawson trained to become a firefighter. Some characters, like Gallo and Ritter also started off as candidates.
It would be interesting to watch Todd's journey and maybe even find out more about his brother John, who Herrmann was acquainted with. Perhaps Todd will even find his permanent home with Firehouse 51.
'Chicago Fire' Season 10 shook up the cast considerably
There's been quite a lot of casting changes throughout Chicago Fire Season 10. Jesse Spencer left his role as Matthew Casey following the 200th episode, though he will appear in the season finale. Stella Kidd was absent for the first half of the season, and Brett Dalton's character Jason Pelham temporarily took her place. Dalton is also expected to make another appearance before the end of season 10.
With all these casting changes, it wouldn't be too surprising for Todd to become a series regular at some point in the future. Actor Brandon Prado has appeared in TV shows such as Narcos: Mexico, The Ms. Pat Show, and FBI: International, according to IMDb. However, he doesn't appear to be currently involved in anything that would create too much of a conflict. Chicago Fire will return for another season, so if it doesn't happen this season, Todd could appear later on down the road.
Chicago Fire Season 10 airs Wednesdays at 9 p.m. EST on NBC.
Source: Read Full Article