JessaDuggar appears to be continuing her campaign to sway public opinion abouther famous family. Earlier in the week, Jessa took to her Instagram Stories toshare a family gathering that featured Jill Duggar, the familyrebel. While the footage was supposed to show a fun girls' day, family critics findthe timing of Jessa's upload suspicious. In fact, many believe the content isincredibly calculated and part of Jessa's unofficial job as the Duggar family'sbrandmanager.
Jessa Duggar has carefully shared photos of time spent with JillDuggar
Family critics have noticed that Jessa has worked to diligentlyinclude her older sister, Jill, on her Instagram feed. While she doesn't pop upat family events often, when Jill is around, you can bet Jessa is going todocument it. She captured Jill's attendance at a family event in February 2020.She also shared footage at a sibling gathering at Jill's house earlier this week.
RELATED: 'CountingOn': Fans Think Jessa Duggar's Recent Video Is Jim Bob's Attempt at DamageControl
While Jessa could just be sharing photos of herself spendingtime with her siblings, family watchers notice that the evidence of Jill'sinclusion in family events comes at very coincidental times. The February 2020documentation of Jill attending a family event occurred shortly after severalpublications noted that Jillhad not been seen at a family event since 2017. This week's Instagram Storyfootage coincided with the release of an interview Derick Dillard granted to TheU.S.Sun. In the interview, Derick suggested that Jill was being keptfrom her siblings for fear that she would negatively influence them.
Are Jill and Jessa actually close?
Jessa seems to be one of the only Duggars interested infeaturing Jill in her Instagram stories and on her feed, so does that mean thetwo are actually close? It doesn't seem that way. Jessa and Jinger have alwaysbeen friendly, but Jill appeared to be more closely bonded to Joy-Anna Duggar,her significantly younger sister.
RELATED: 'CountingOn': Is Jill Duggar Close With Any of Her Siblings?
Critics strongly believe that Jessa is featuring Jill on herfeed at the instruction of Jim Bob. Family insiders have long suggested Jim Bobis obsessed with maintaining the family's media brand to keep the incomecoming. If Derick does pen a tell-all book, like he has suggested he will, hecould ruin Jim Bob's empire. An insider who spoke with TheHollywood Gossip claimed the information contained within the bookcould be problematic for Jim Bob. The more cynical of family followers believe thatJim Bob may be attempting to preemptively improve his image, and they think he'susing Jessa to do it.
Duggar family followers think Jessa has an agenda
Jessa's seemingly new role within the Duggar family hasstuck family followers as a little strange, but some critics strongly believethe mother of three has her own agenda. While it's been theorized that JoshDuggar and his wife Anna are jockeyingto take over the family's Springdale, Arkansas home, followers also thinkJessa has her eye on some new property.
Could Jessa be creating positive content for Jim Bob andMichelle in hopes of being gifted a bigger home? It doesn't seem like it's outof the question. It ha been suggested that Jim Bob gifts his children houses fortheir continued cooperation on the family's reality TV show, although they arenot directly paid by the network.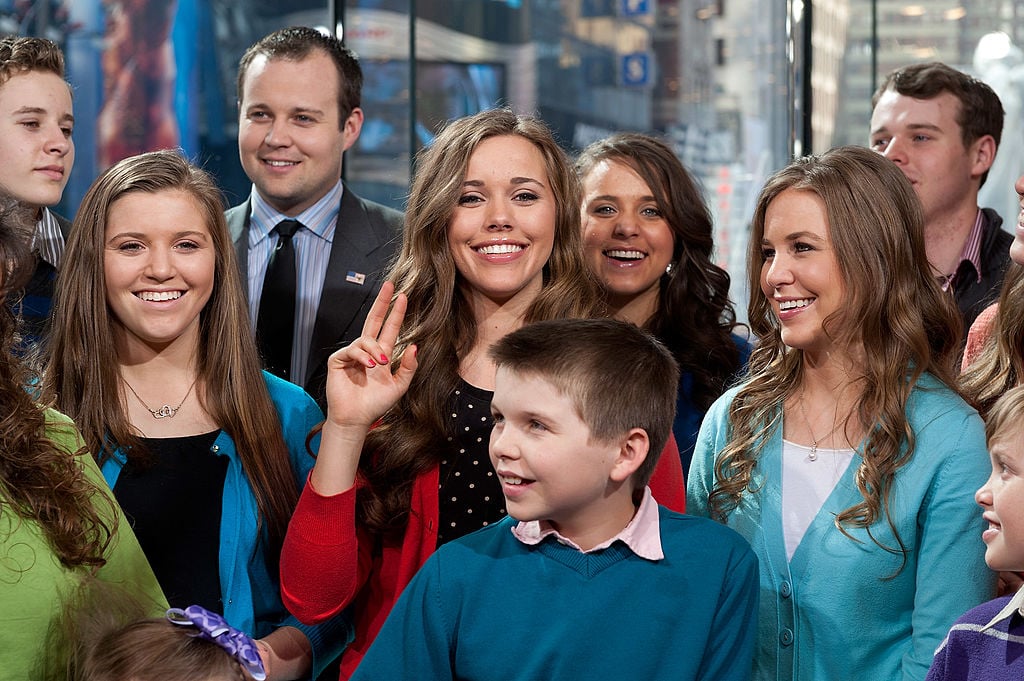 RELATED: 'CountingOn': Are Jessa Duggar and Ben Seewald Planning a Move?
Austin Forsyth and his wife, Joy-Anna Duggar, for example, purchaseda home from Jim Bob for just $10. The majority of Duggar kids who aremarried also live in houses provided by Jim Bob. In fact, the only family memberswho don't live in Duggar-provided housing are Jill and Derick and Jinger and herhusband, Jeremy Vuolo. Jinger and Jill are the two Duggar daughters who havemoved away from their famous family and their strict belief system. Since Ben Seewald,Jessa's husband, is currently without employment, a new home would likely needto come from Jim Bob and Michelle.
Source: Read Full Article