The best high school drama since Gossip Girl is finally back for round two. No, I'm not talking about Euphoria or Riverdale. Élite, the sexy murder soap about the hot Spanish teens of Las Encinas, has just dropped its sophomore season on Netflix and things are about to get even more sinister. But before you dive in, here's a reminder of where we left off at the end of season one.
The first season ends with Nanos (Jaime Lorente) going down for the murder of Marina (María Pedraza), Las Encinas' manic pixie dream girl. Samuel (Itzán Escamilla) promises to prove his brother's innocence, while the actual murderer, Polo (Álvaro Rico), starts to crack. His polyamorous girlfriend Carla (Ester Expósito) is stuck trying to keep Polo from ruining all their lives and juggling her relationship with Cristian (Miguel Herrán), who helped cover it up. We have no choice but to Stan.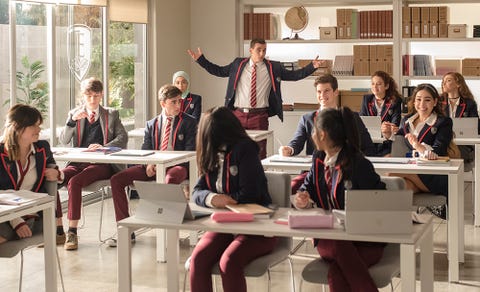 Meanwhile, over at the innocents' table, Omar (Omar Ayuso) and Ander (Arón Piper) are on the rocks. Élite's OTP faces opposite situations at home after Ander's mom—the principle of Las Encinas—outs Omar to his parents. Omar tries to tell his father it was a lie when it's clear he will not be accepted, but that doesn't stop his dad from setting up an arranged marriage.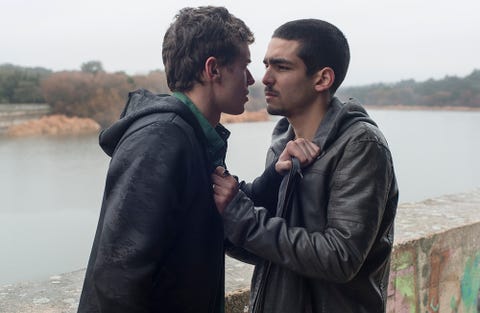 Omar's sister Nadia (Mina El Hammani) is not fairing too much better in the relationship department. A grieving Guzmán (Miguel Bernardeau) ends up back in the arms of Blaire Waldorf's even-more-evil twin Lu (Danna Paola) by the end of the season finale. He did tell Lu that he's in love with Nadia, so you'll have to watch season two to see how all that works out.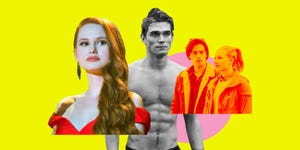 Source: Read Full Article