Jane the Virgin wrapped up its series finale last night and (SPOILER ALERT), it ended with a ~twist~. In a move some fans saw coming but is still massively freaking everyone out, it was revealed that the show's narrator is actually a grown-up Mateo—aka Jane's son. But wait, there's more: we also found out that the entire show is a telenovela based on Jane's book.
The narrator reveal goes down during Jane and Rafael's wedding, when the always-iconic Rita Moreno encourages Mateo to project his voice while doing a reading. He's just all, "I practiced with great grandma, she said I would be great at voiceover work," and then the narrator is just all "And for the record, I am. But I'm getting ahead of myself."
I'll give you a moment to !!!!!
Showrunner Jennie Snyder Urman tells Buzzfeed News that "I always knew Mateo was the narrator who became a voiceover artist, which was another meta twist within a show that really loves to play around in that space. The show allowed him to be part of it. It gave the narrator a personality and then it also fit into the larger story."
Genius move, but wait—there's more. The show then ends with Rafael asking Jane "what happens at the end of your book?" At which point she's all "They make it into a telenovela." Then she straight-up WINKS AT THE CAMERA after Rafael jokes "Well, who'd want to watch that?"
And honestly, fans are so emotional about everything—but mostly the narrator reveal:
mateo was the narrator
they turned her book into a telenovela
the telenovela was the show
it's really over :(#JaneTheVirgin pic.twitter.com/NiFF2vQdFO
their vows. mateo the narrator. petra and JR. ro's american success. their whole family and the way this was written. this is a very jane ending #JaneTheVirgin i would wanna watch that novela rafael. 🥺❤️ pic.twitter.com/v3YqvTnHaB
seeing the narrator is like #JaneTheVirgin pic.twitter.com/kIPnV8d6u5
mateo: "she said i would be great at voiceover work"
narrator: "and for the record, i am"
me: #JaneTheVirgin #GoodbyeJane pic.twitter.com/TrCAwGg2Av
The narrator was Mateo the whole time and the whole series was based on Jane's book. 😭 #JaneTheVirgin pic.twitter.com/S20bMqH3C9
When they revealed that Mateo was the narrator all along: #JaneTheVirgin pic.twitter.com/j8HQl2cVoM
In conclusion:
I AM NOT FUCKING OKAY #JaneTheVirgin pic.twitter.com/EfzrUs9wRy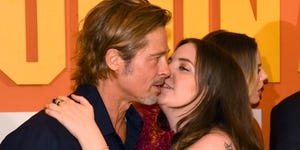 Source: Read Full Article