Gilmore Girls fans mostly agree that Lorelai Gilmore and Luke Danes were the show's endgame couple. That might be so. Still, another love interest could have been a good fit for Lorelai. Despite being a good overall fit, Jason Stiles, Lorelai's season 4 beau, wasn't exactly a fan favorite. While fans mostly hated Jason and Lorelai together, you could argue that they had a lot in common and he was treated unfairly by Lorelai. It might be an unpopular Gilmore Girls opinion, but Jason deserved better.
'Gilmore Girls' fans largely agree that Jason and Lorelai didn't seem to have much chemistry
Lorelai had several serious relationships during the seven-season run of Gilmore Girls. Still, most fans agree that Luke and Lorelai were endgame. While Jason Stiles wasn't the most despised of her former beaus (that distinction goes to Christopher Hayden), he wasn't exactly a favorite, either. 
On the other hand, Lorelai only seemed to enjoy Jason when her relationship was a secret or when she thought it could cause drama. She only accepted his invitation to dinner in the first place because she knew it would irritate her mother, Emily Gilmore. Gilmore Girls fans might not have loved the relationship, but most would have to agree that Lorelai could have treated Jason better. 
It might be an unpopular 'Gilmore Girls' opinion but, Lorelai should have given Jason a chance to explain his lawsuit before dumping him 
It was clear that Lorelai was only started dating Jason because she knew the relationship would upset her parents. That much was clear from the start. Still, the two did have a fair bit in common, and you could argue that they made a good couple, despite the origins of their relationship. Toward the end of the romance, Lorelai even seemed to have a genuine interest in him.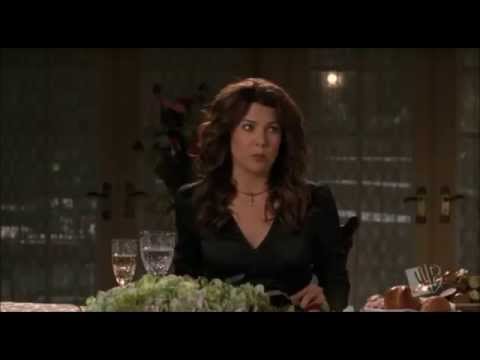 Considering the fact that she seemingly grew to like him, Lorelai should have heard Jason out before unceremoniously dumping him. Lorelai walked out on Jason after he informed her he would need to sue Richard Gilmore. Sure, Jason's lawsuit against Richard would have complicated things, but he did have a good reason for suing his former business partner. Lorelai should have heard him out and attempted to compromise. Instead she dumped him. To make matters worse, she immediately hooked up with Luke Danes. 
Despite his quirks, Jason wasn't a bad guy. His feelings for Lorelai seemed genuine, and he did seem to want to avoid as much drama as possible. It might be an unpopular Gilmore Girls opinion, but his reasoning for suing was sound, too. Frankly, Jason deserved better from Lorelai, even if their breakup did clear the way for Luke and Lorelai to get together. 
Source: Read Full Article