Grey's Anatomy has been a mainstay on TV since 2005. The medical drama has many features to draw viewers in — a talented ensemble cast, riveting storylines, heartbreak, romance, and unexpected plot twists. But as with any show, the writers often scramble behind the scenes to make things work. So when Chyler Leigh (Lexie Grey) got pregnant while starring in Grey's Anatomy, they came up with a clever way to hide it.
How did 'Grey's Anatomy' hide Chyler Leigh's pregnancy?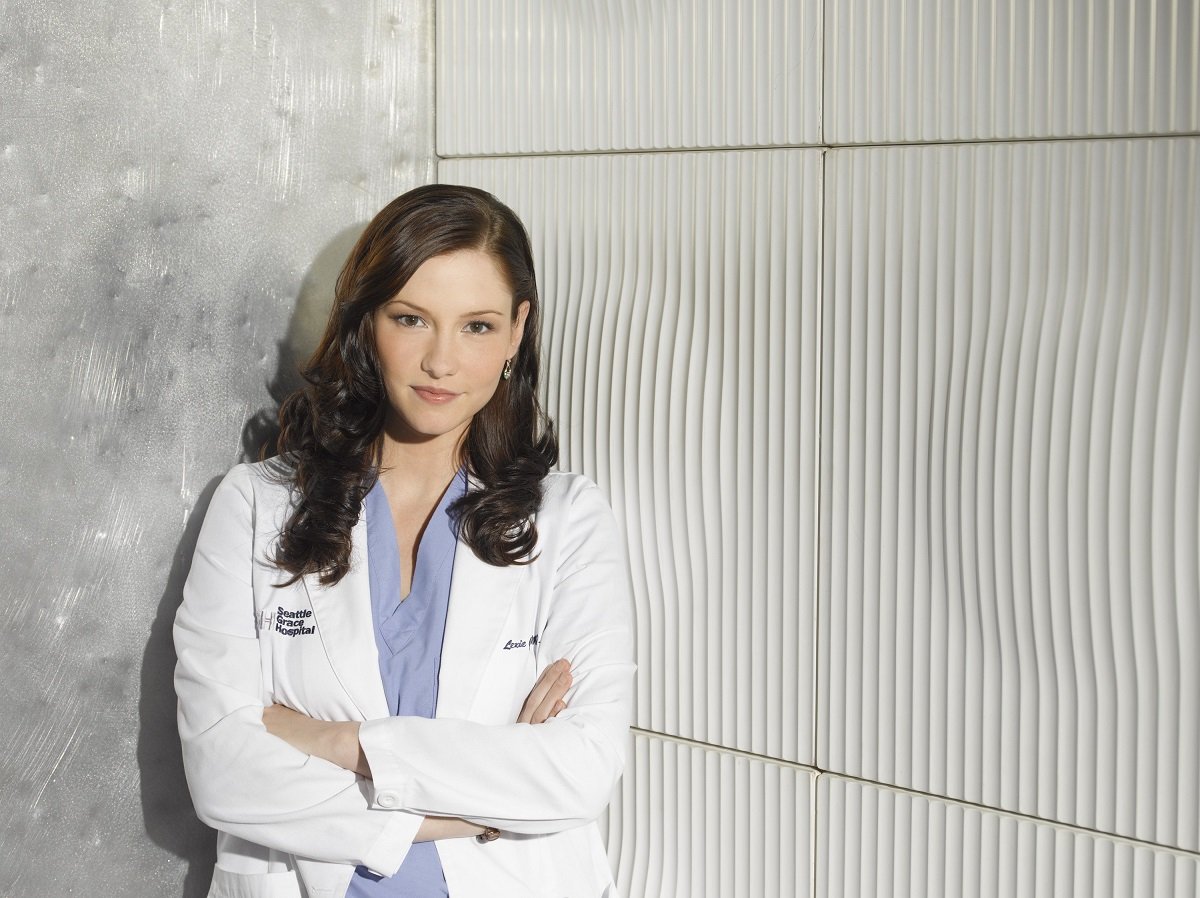 One of the strangest examples of Grey's Anatomy writers trying to hide when an actor was pregnant is the case of Chyler Leigh, who played Lexie Grey on the show from 2007 through 2012. In 2009, while the fifth season of Grey's Anatomy was being filmed, the actor was pregnant with her third child. According to a video from the OSSA YouTube channel, they didn't want to write it into the show. So Shonda Rhimes and her staff came up with a rather odd way to disguise Lexie's weight gain.
In addition to having Lexie wear baggy coats and scrubs, the writer included references to the character's newly-developed habit of stress eating. While it might not have been the most believable storyline, it allowed the actor to get through her pregnancy while sticking to the filming schedule. After Leigh had her baby in late 2009, she returned to the show.
Some pregnancies on 'Grey's Anatomy' were cleverly disguised
The Grey's Anatomy writers have covered up several other cast pregnancies. Ellen Pompeo, who plays Meredith Grey, relied on their 'creativity to mask her pregnancy during the show's sixth season. Ultimately, the writers crafted a storyline that required Meredith to be put on bed rest for a big part of season 6 after donating a portion of her liver to her father.
Camilla Luddington also got pregnant during her time filming Grey's Anatomy. Luddington announced her pregnancy to her fans in May 2020. But it quickly became apparent her character, Jo Wilson, wouldn't follow suit. The actor mostly wore scrubs to try and conceal her bump but admits it wasn't easy for those behind the scenes. "At some point, they're going to need computer-generated imagery to fake things," she told Fit Pregnancy (via ET Online)
Sarah Drew's pregnancy on 'Grey's Anatomy' was written into the show
Although Grey's Anatomy hides most stars' pregnancies, a few lucky performers had theirs written into the show. Sarah Drew, who played April Kepner, was pregnant in real life when April was expecting her first child, Samuel. The actor didn't have to worry about standing in strategic ways or hiding behind props. However,
Chandra Wilson's pregnancy in season 2 of the hit show was the first real example of showrunners incorporating a real-life pregnancy into the series. The star was expecting her third child while filming the second season of Grey's Anatomy. The writers neatly tied Wilson's exciting news into a storyline for her character, Dr. Miranda Bailey. These happy coincidences don't occur often. But it's a nice bit of serendipity for the actors and the fans who closely follow the show when they do.
Source: Read Full Article