When Money Heist debuted on Netflix in 2017, the Spanish language series instantly became a smash hit. The crime drama has topped the Netflix Top 10 List on multiple occasions, making it one of the most popular television shows on the platform. Before Netflix picked up the series, Money Heist originally aired on Spanish television and was almost canceled. Here's how the streaming service saved the show from cancellation.
'Money Heist' went from almost canceled to a global sensation
In 2017, La Casa de Papel premiered on the Spanish channel Antena 3. According to Decider, the first episode was a big hit with audiences. But, as the season went on, the views plummeted. The cast and creators accepted that the series might not make it past season one. When Netflix picked up the show, the streaming service retitled it Money Heist. Despite little advertising, the Spanish drama has become one of the most popular shows on the platform. 
The Spanish drama became one of Netflix's biggest shows
When Money Heist Season 3 premiered on Netflix in 2019, more than 34 million households watched the season, according to Deadline. In 2020, Money Heist drew in 65 million viewers, more than the controversial smash-hit Tiger King. Its popularity led the streaming platform to invest in more Spanish dramas, like the teen drama Elite, which was met with positive reception. Elsewhere, the Mexican crime series Who Killed Sarah? has garnered global attention, proving that international shows can be their own powerhouse on Netflix.
What is the release date for 'Money Heist' Season 5 Vol. 2?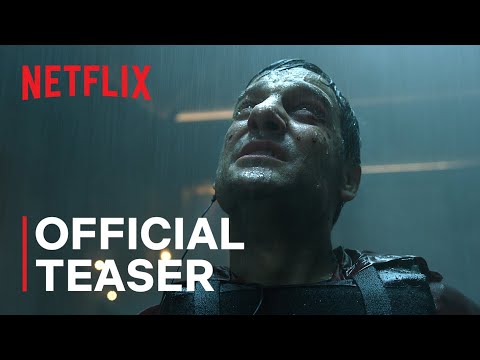 According to Variety, Money Heist Season 5 Volume 2 is scheduled to debut on Netflix on Dec. 3, 2021. It comes three months after the release of Volume 1. In the finale, fans saw the gang trapped in the Bank of Spain. With the Professor in hiding, they struggle to devise an escape plan. As the authorities close in, the money heist crew must weigh their options. The streaming service will release the Spanish-language series worldwide with English, French, Italian, and German dubbed translations. In addition, the subtitle options include English, French, Simplified Chinese, and Traditional Chinese. 
What should fans expect from the final season?
As the premiere date for Money Heist Season 5 Volume 2 steadily approaches, fans want to know how the story will end. While the storyline has remained under wraps, Money Heist creator Álex Pina teased the final installment will focus more on the "emotional situation" of the characters.
According to Digital Spy, Pina said in a statement, "We decided to work in an extremely aggressive genre, putting The Gang on the ropes. In volume 2, we focus more on the emotional situation of the characters. It is a journey across their sentimental map that connects us directly to their departure."
Money Heist Season 5 Volume 2 premieres on Netflix on Dec. 3, 2021.
Source: Read Full Article