Empire joined the ranks of popular Fox shows back in 2015. The series is groundbreaking in more ways than one. It's most recent accomplishment is reportedly featuring the first black gay wedding on television! The drama follows Lucious Lyon, a hip-hop artist and CEO who has a big decision to make. In his years ruling over Empire Entertainment, he's had no problems keeping things in check.
Then he finds out in three years, his health will be his undoing. 
With sharks ready to literally topple his empire, Lyon has to decide which of his three talented sons should fill his shoes. Each of his sons comes with a caveat making it a difficult choice. Oh, and then there is his ex-wife Cookie, a woman ready to shake things up to get what she's owed for taking the rap in a drug sting.
With top-notch drama to spare, the show has cultivated a vast fan base that continually roots for season renewals.
How did season 5 of 'Empire' end?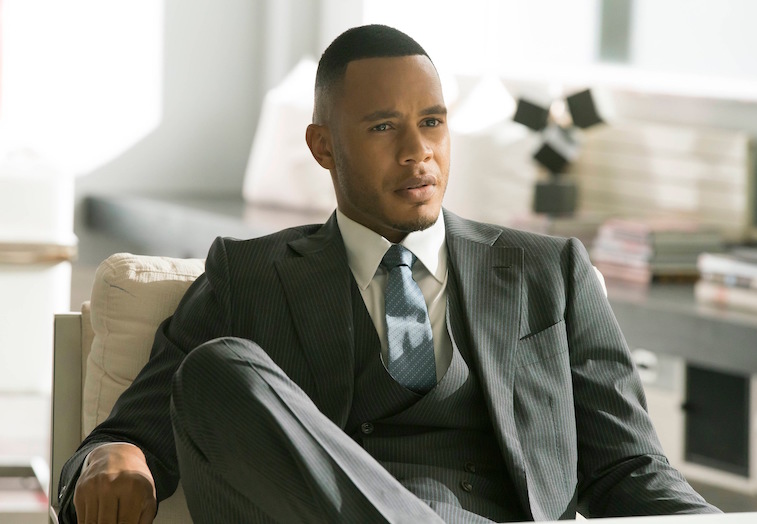 Season 5 kicked off with Lyon looking into a coffin, an omen that meant one of the shows beloved characters would be biting the dust. As such, fans spent the entire season trying to figure out who wasn't going to make it past the finale. Jamal Lyon was an option due to his fabricated hate crime scandal. Andre spent the end of the season fighting off cancer.
Ultimately the eldest Lyon boy was ready to end his own life once he found out he needed a heart transplant. Thankfully a little miracle changed his mind.
Season 5 also introduced fans to Kingsley, Lyon's illegitimate child. Sadly, Kingsley just couldn't handle the pressure. He felt he would never be genuinely included in the family and ultimately ended his own life before his father's eyes. That's not the only "death" this season either. It looks like Cookie and Lyon's relationship also took a pretty big hit.
'Empire' is moving forward with only one more season
With fans unsure about where Lyon and Cookie's relationship would go, another season had to be waiting in the wings. While fans get to rejoice about Empire coming back for a sixth season, the news also came with a hefty blow. Season six will be the final season of the show. It also looks like Smollett might be bidding his role as Jamal adieu. While he was never officially fired, his position is definitely in limbo.
"By mutual agreement, the studio has negotiated an extension to Jussie Smollett's option for season six, but at this time there are no plans for the character of Jamal to return to Empire." – The Network (E! News)
If Smollett were to return, his existence on the show would definitely negatively impact viewership. But writing him off is a hard move for producers to make. Maybe that's why they left an open invitation of sorts for the controversial star.
Is Jussie Smollett's scandal responsible?
There's no way Empire fans have forgotten the crazy scandal that Smollett got wrapped up in, especially since it's still in the news. Not just fans, but the whole world has probably heard about it at this point. One has to wonder whether or not it has had an impact on the show.
As it turns out, it has. Viewership plummeted right after the news went public. The two episodes that aired afterward had a decrease of over 10% each.
As a result, producers cut Smollett from the rest of the season. There's a chance, considering the immediate drop in viewers, that the damage has been done. Perhaps they are just calling it quits to cut their losses and end on a strong note.
Source: Read Full Article