We've been keeping up with the Duggar family for years, and it's Jill Duggar who's causing the most commotion currently. She and her husband, Derick Dillard, used to be close with Jim Bob and Michelle Duggar. But times have changed. Now, Derick has shared via Instagram and in interviews that he feels like Jill was pressured into taking part in 19 Kids and Counting and Counting On. And Derick's also publicly denounced Jim Bob Duggar.
Now, Jill and Derick are making it known that they're stepping away from some Duggar traditions. They enrolled their oldest son into public kindergarten, for one. And Derick spoke on a podcast about how he hopes his kids can "learn academically" going forward.
Derick Dillard talked about allowing his kids to attend college in the past
Jill and Derick never seemed that progressive when they first started dating. But now that they've been together for years and have two children together, it's clear they're the real rebels of the family. Jill grew up homeschooled and assisted her younger siblings with learning at home as well. But now, she and Derick are willing to branch out with their own kids.
We know Derick enrolled in the University of Arkansas to study law in 2018, and he's been quite vocal about how much he loves it. So, since Derick is attending a public college, is this an indicator that he'll allow his kids to do the same? It seems the answer is yes.
"Will your boys ever get the chance to go to college? Yeah, I didn't think so," one Twitter user quipped at Derick back in January 2018.
To that, Derick replied, "Absolutely! As long as the school color isn't red with a wagon mascot lol jk."
Jill Duggar and Derick enrolled their son into kindergarten
https://www.instagram.com/p/B83_fkqJ11h/
It looks like Jill and Derick are already proving they're serious about stepping away from Duggar traditions. Back in February 2020, Jill posted a photo of her son, Israel, and she told her followers that she and Derick decided to enroll Israel into kindergarten.
"Look who's registered for kindergarten!" Jill captioned her post.
Derick also posted a photo of his family on the day Israel was all set to go to school. "Proud moment as Israel got registered for kindergarten this week!" the happy dad captioned his post.
Fans love that Derick and Jill went their own way in regards to their kids' education, too.
"Best decision for him, education giving him the best opportunity to be exposed to life, people and a big future," a follower commented on Derick's post.
"Jill I think it's such a wise and amazing decision to put your boys through public school! They deserve the opportunity to have a strong and proper education and make new friends!!!" another commented on Jill's post.
Derick said he wants his kids to 'learn academically'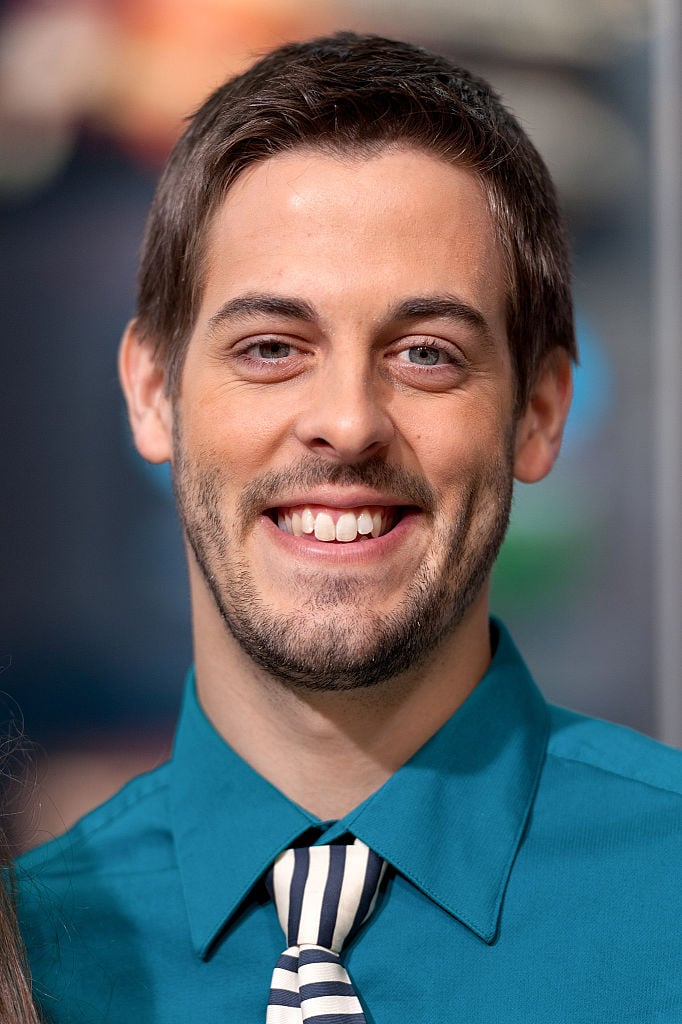 The podcast First Class Fatherhood featured Derick on April 17, and the subject of his kids' education came up. The podcast host asked Derick about the values he hopes to instill in his children — and it's clear Derick wants his kids to be well-educated hard workers who can change the world.
"I think just respect for other people is a big one, and putting yourself in other peoples' shoes, and having a perspective of the world that allows you to be open-minded," Derick told the podcast host. "Respect other peoples' views and opinions, even if they're not the same as yours."
Derick also noted that he wants his kids "to develop a work ethic, and to, obviously, learn academically. To make sure you're prepared for whatever area, whatever profession, you want to pursue." He also wants to help his kids "understand what their passions are, help them understand, because they're their own person, and what they're interested in might not be what I'm interested in."
We're glad Derick and Jill are so dedicated to giving their children the best education possible!
Check out Showbiz Cheat Sheet on Facebook!
Source: Read Full Article