Malia White never worked on a yacht before Below Deck – and now she's looking at earning her superyacht captain's license. White revealed that she applied to be on a bunch of reality television shows after she graduated from college, Below Deck Mediterranean was on the list. So when producers called her to be on the show, she started Googling yacht terms – because she had never worked on a yacht before.
'Below Deck' was Malia White's first yacht experience
White laughed about how green she was when she joined the show. She finished college, did a little exploring, and had a desk job when Below Deck producers called. "It didn't work out the first season, but the second season the rest is history," she explained on the Hollywood Raw podcast.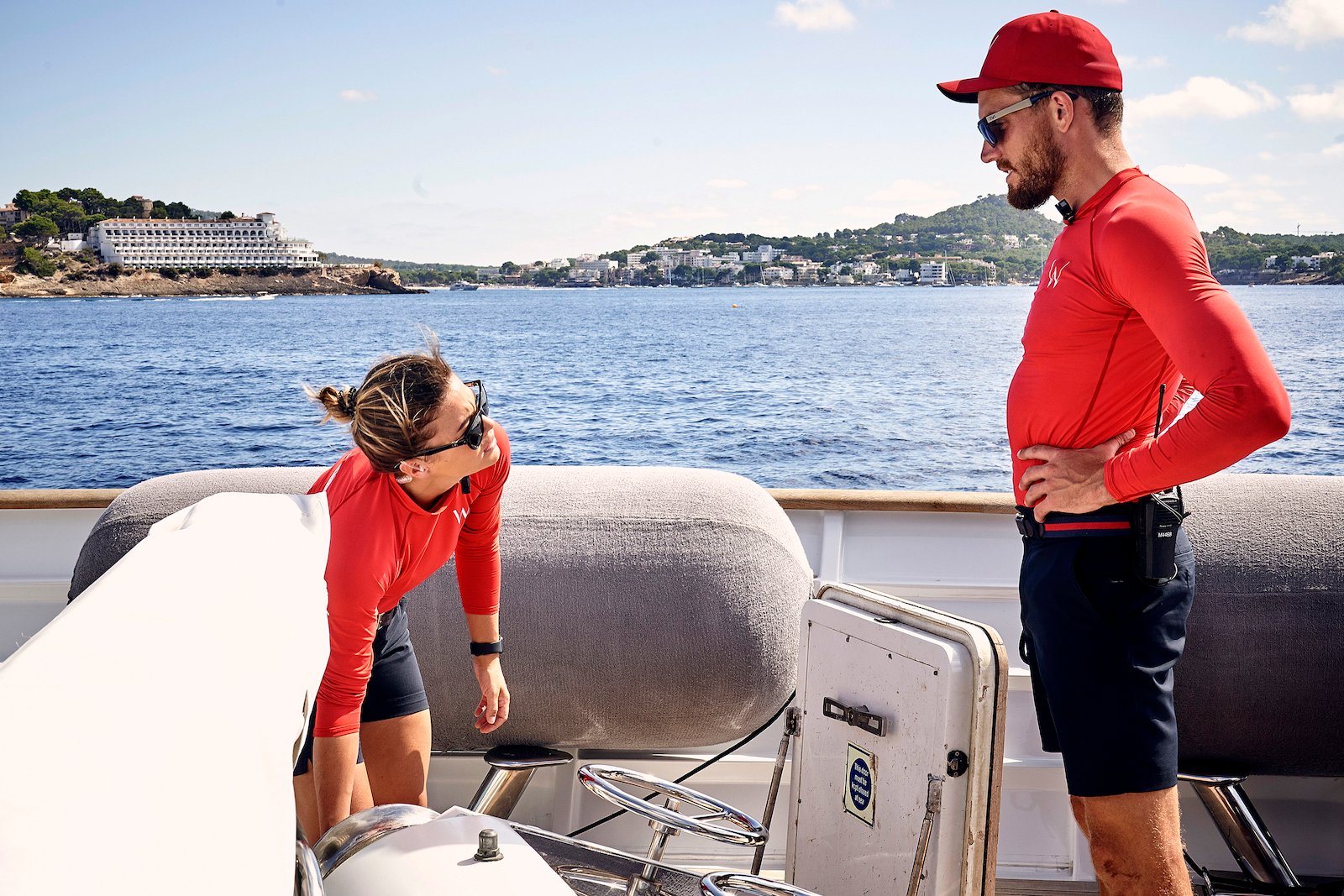 She recounted the process as being a series of interviews so producers can determine the potential cast member's personality. "They called me and were like hey we put you through again and you've actually made it," she said. "If you wanna go you gotta like pack your bags and leave in like a week. Below Deck was my very first yacht that I worked on. And I worked on dive boats, but it's not comparable at all. So I remember like the day before like the week before, I was like Googling like 'what is the bow?' and 'the stern?'"
She admits she 'winged it' during 'Below Deck Med' Season 2
Captain Malia is upgrading her license
White said joining the show completely changed her life. "Then I decided to get into yachting," she recalled. In addition to Walton, Captain Sandy Yawn took notice of White's ambition and talents. "I hold a captain's license," she revealed. "But I'm upgrading. Crazy how much this show has changed my life, kinda my career trajectory."
"I was working a normal desk job in Colorado, she recalled. "Now I'm trying to be a captain on a superyacht. It's crazy." Is there a future for White to end up being a superyacht captain on her own show?
"Hopefully, yeah there could be," she laughed about the notion of being the superyacht captain on TV. "I have to get my upgrade on my license. But definitely yeah!" She laughed, "Captain Malia." She'd definitey have one person lining up to work for her already. Chef Mathew Shea shared that he would be happy to work for "Captain Malia" if she ever took the helm on the show.
Source: Read Full Article