Disney+ continues to put a smile on the faces of Star Wars fans with Obi-Wan Kenobi. The show follows Obi-Wan 10 years after he defeats Anakin Skywalker on Mustafar, and episode 5 shows a flashback of Obi-Wan and Anakin sparring when Anakin was still a padawan. So, did Disney choose to de-age Hayden Christensen for the scene? Here's what fans believe.
[Spoiler alert: Potential spoilers ahead for Obi-Wan Kenobi episode 5.]
Was Hayden Christensen de-aged to play Anakin Skywalker 'Obi-Wan Kenobi' episode 5?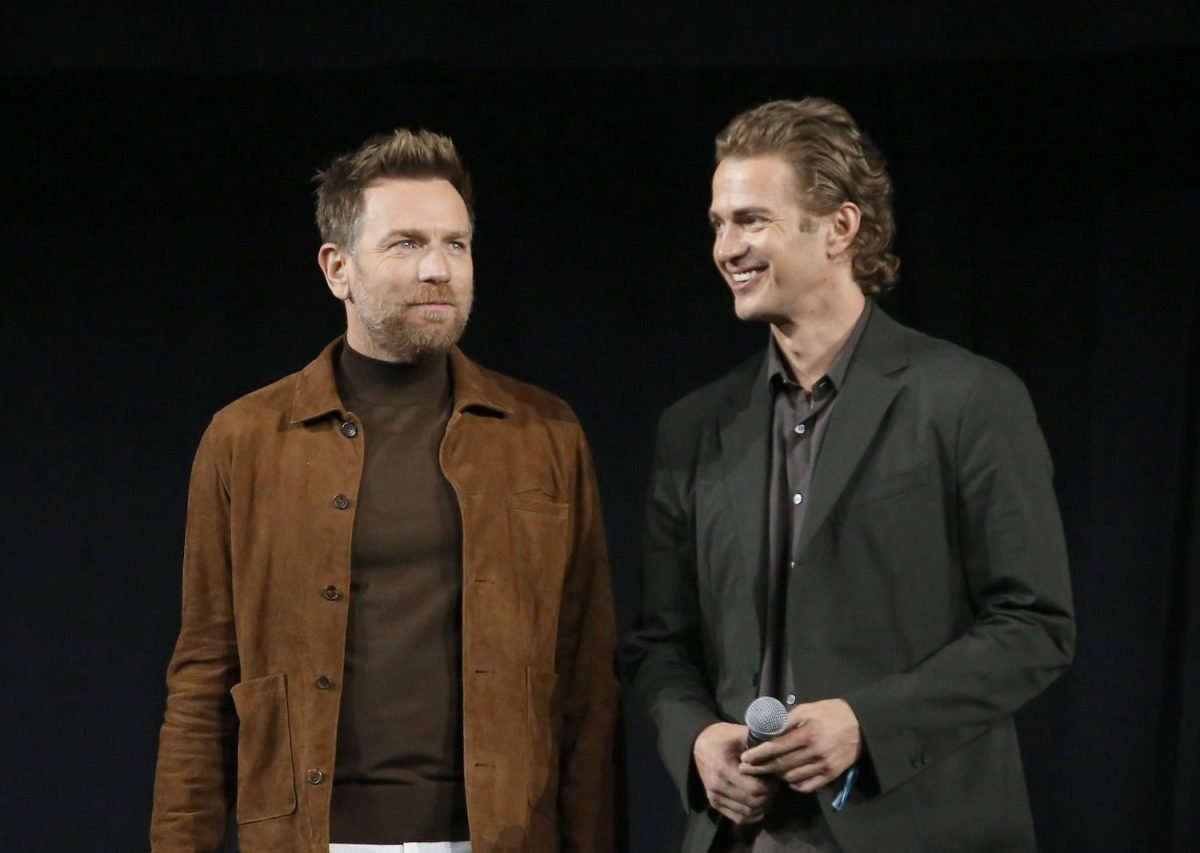 Screen Rant reports Obi-Wan Kenobi episode 5 features Obi-Wan Kenobi and Anakin Skywalker dueling as master and padawan around the same time as Star Wars: Episode II – Attack of the Clones. The film was released in 2002, making Anakin actor Hayden Christensen just 21 at the time. In 2022, he's 41.
Did Disney choose to de-age Christensen in the lightsaber sparring scene? It seems Disney did de-age the actor some, but they didn't overdo it. Given the content in episode 5, it's clear Christensen is much older than Anakin's intended age at the time. But it's likely the editors didn't want to overdo it, as it may have taken viewers out of the show entirely.
Disney is known for using extensive CGI in the past to de-age actors. The Mandalorian and The Book of Boba Fett utilized deep-fake technology to bring a young Mark Hamill back as Luke Skywalker. But if this same tech were used in Obi-Wan Kenobi, it likely would've removed the nostalgic magic of bringing Christensen and Ewan McGregor together again.
Fan reactions range on Hayden Christensen's possible de-aging
Hayden Christensen's light de-aging in Obi-Wan Kenobi episode 5 isn't immune to critique.
"De-aging is pretty easy to do," a fan on Reddit noted. "Someone on YouTube did it less than 24 hours after this episode. I think this looks way better for the story. If an amateur on YouTube can do it in a few hours, surely Disney could have done the same."
Other fans like that they didn't overdo the de-aging.
"Honestly, I prefer that they didn't de-age him," another fan wrote. "Watching the two of them spar together, I got the sense of how they might have looked together if Order 66 had never happened."
"I think it may have been an artistic choice not to de-age him completely," yet another fan explained. "They knew what it looked like, and that he doesn't look like the Attack of the Clones-age Anakin that he's portraying, but I think that may have been the point. Hayden's grown since the prequels, as has the audience that enjoyed them when they were young."
How old is Obi-Wan Kenobi in the series?
Fans certainly noticed Hayden Christensen's de-aging (or lack thereof) in Obi-Wan Kenobi episode 5, but Ewan McGregor looked much the same as Obi-Wan. So, how old is Obi-Wan supposed to be in the Disney+ series?
In Star Wars: Episode 3 – Revenge of the Sith, Obi-Wan is likely in his late 30s. Screen Rant notes the show puts Obi-Wan around 48 years old. By A New Hope, Obi-Wan is 57 years old.
Darth Vader is in his early 30s in the Obi-Wan Kenobi series, and he dies in his mid-40s.
For more on the entertainment world and exclusive interviews, subscribe to Showbiz Cheat Sheet's YouTube channel.
Source: Read Full Article