Jack Sparrow's jacket. Mary Poppin's carpetbag. There are a few props that make Disney movies so unique (and so cool.) Thankfully, an exclusive series to Disney's streaming platform, Prop Culture, featured some of the objects behind the legendary movies. Here's our inside look at one of Disney+'s newest original shows. 
Disney+ released every episode of their original series, 'Prop Culture'
From Mary Poppin's umbrella to Jack Sparrow's hat, props play an important role in storytelling, especially when it comes to Disney films. For prop collectors like Dan Lanigan, these objects are a piece of history, an important puzzle piece of a larger narrative. Now, there's a new series on Disney's streaming platform, Disney+, that honors these special and sentimental objects.
Prop Culture premiered for the first time during 2020. This docu-series features 8 full-length episodes, each giving viewers a closer look at iconic Disney movies like Honey, I Shrunk The Kids and Mary Poppins. The story is predominately told through the props used in each respective film.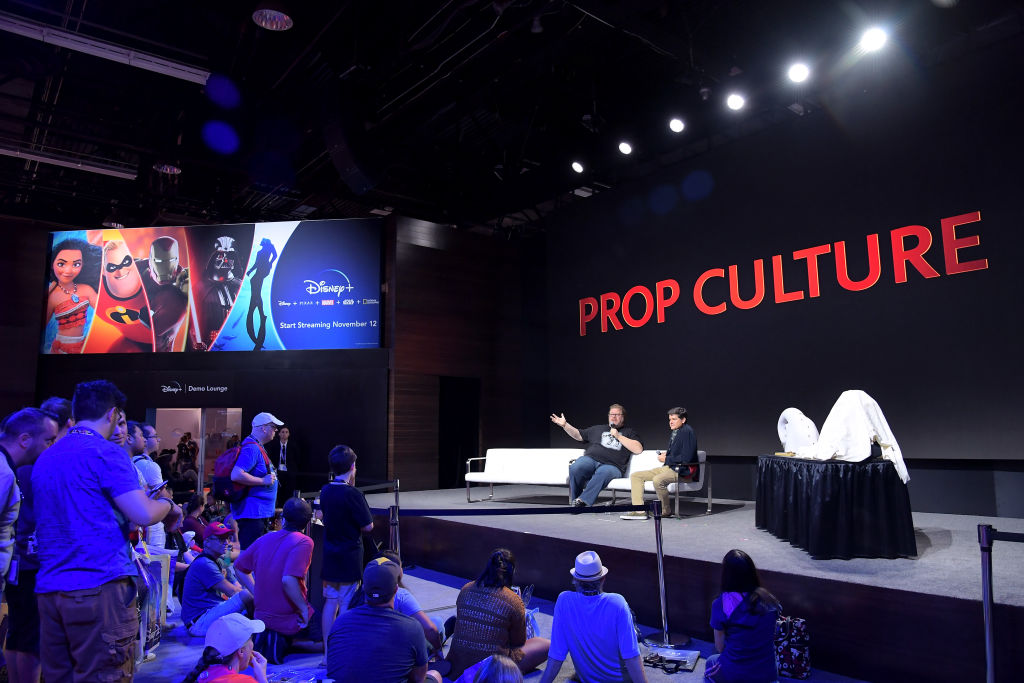 Some props featured in this series previously appeared in 'The Muppet Movie,' 'Mary Poppins,' and others
Each episode of this docu-series follows a different Disney movie, featuring interviews from actors, designers, musicians, and even directors. The focus of the story is, of course, the props used in these films. 
Costumes, set designs, music, and props from films like Pirates of the Caribbean: The Curse of the Black Pearl, Mary Poppins, Tron, The Nightmare Before Christmas, The Muppet Movie, Who Framed Roger Rabbit, The Chronicles of Narnia: The Lion the Witch and the Wardrobe, and Honey, I Shrunk The Kids appear throughout this television show and it's truly a blast of nostalgia. 
https://www.instagram.com/p/B_p6T0MB_ik/
Dan Lanigan hosts the Disney+ original series, 'Prop Culture'
Although there are multiple guest appearances throughout this series, Prop Culture is predominantly narrated and hosted by Dan Lanigan. It's through his eyes that viewers travel from Walt Disney's office to tropical corners of the Caribbean to the quirkiest New York City apartments, all in search of the most unique and sentimental props.
"I've been collecting, and thereby reaching out and researching and talking to people that have worked on films, for many years, but to have Disney support me and back me to do this has been a wonderful experience," host Dan Lanigan said during an interview with Collider.
"To be able to talk to some of these amazing artists, engineers and actors is an opportunity I've never had in the past, and to really find out what this stuff means to them is pretty special. It means something different to them because it's a part of their life, working on these films, and then looking back on this stuff, there's an emotional connection, and I also have an emotional connection," he continued. "There's a lot of us that love these movies. We share that."
The first season of Prop Culture is available on Disney's streaming platform. To learn more about Disney+ and to subscribe, visit their website.
Source: Read Full Article