Selling Sunset fans are used to seeing the stars throw shade at each other. But the reunion showed Heather Rae El Moussa comparing herself to Christina Haack. This is what fans have to say about the awkward reunion moment.
Heather talks about Tarek's comment on the 'Selling Sunset' reunion
At the reunion, Tan France talked about Tarek El Moussa's appearance on the show. He mentioned that he was surprised by how defensive he was of Heather at the end of season 4 when talking about Christine Quinn.
"My husband is very supportive of me and my friends that he knows are true friends to me," Heather said. "He hears a lot, obviously and he's there with me through every step. So if he knows I'm going through something emotionally, he's going to stand up for me regardless."
The host then asked if Tarek really called Heather a hotter, richer version of his ex-wife? "Well, I mean…" she said, laughing. He then asked if she agreed with the statement. "Well I mean…can you girls attest to anything?" she asked the cast.
Chrishell Stause said, "I think we all are trying to be supportive of women in general. So as much as we want to build you up, we don't want to do that instead of–." Mary Fitzgerald chimed in, "We love Heather. She's beyond gorgeous."
Fans said Heather and Tarek's comments are totally unnecessary
Some fans thought this part of the reunion was very messy. They shared their reactions on Reddit.
"The comment Tarek made about Heather being a prettier and richer version of his ex-wife was unnecessary and rude to both women," a user wrote. "He is speaking about his kids' mom. Heather's response confirming the accuracy of the comment and then asking the other women to agree was also totally unnecessary. Ugh."
"I liked how the other women refused to partake. Classy move," another fan replied.
A third fan added, "i agree! really liked chrishell stepping in on that one."
"Did Heather take into consideration how her step children would feel?" someone else asked. "Probably not, she's not the brightest. As for Tareq [sic] he's a loser."
"Heather will learn. How he treats the ex will come back to her," another fan claimed.
When did Tarek El Moussa call Heather Rae Young the hotter, richer version of Christina Haack?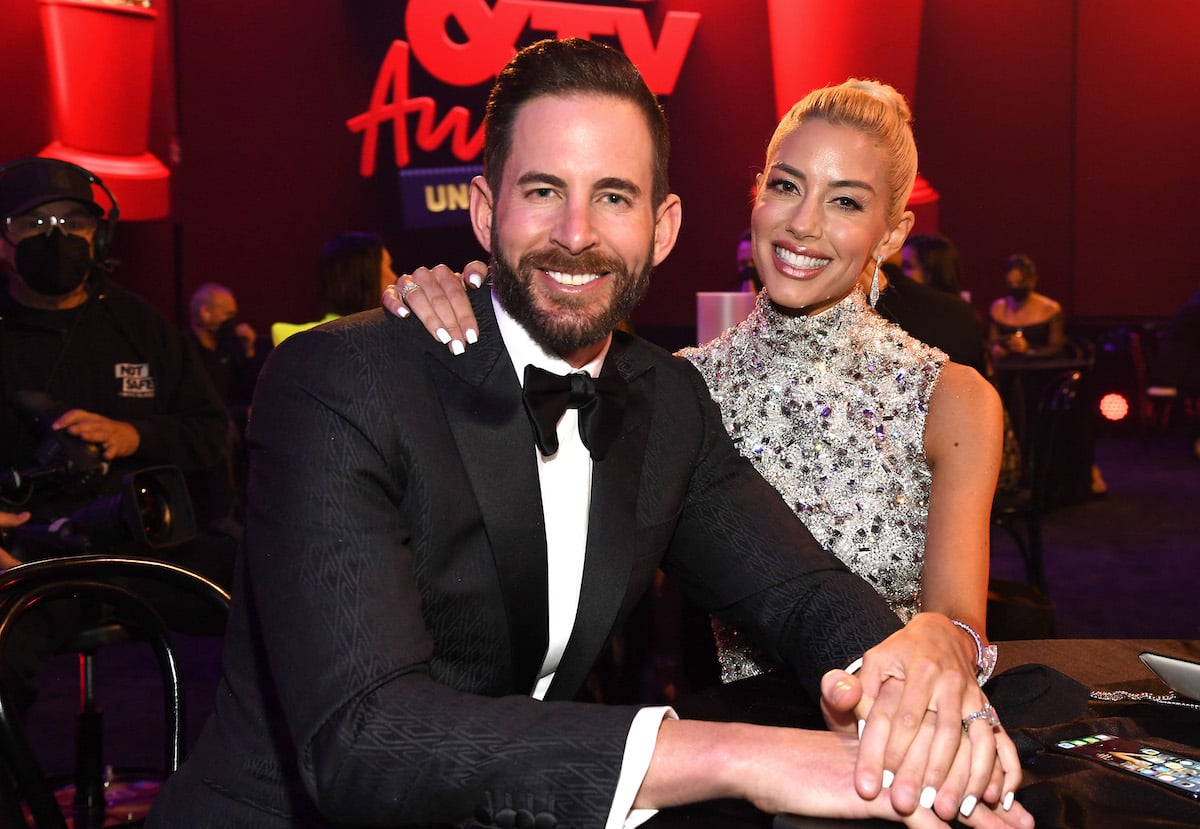 This rumor was started by a report from TMZ. In July 2021, he reportedly had an argument with Christina while filming Flip or Flop. Production sources claimed he said Heather is "hotter and richer" than Christina. The sources also claimed he took credit for her career and called her a "washed-up loser."
The former married couple shares two children. On the reunion, Heather said she considers herself a mom now raising those children. She added she hopes to have a baby with Tarek one day.
Source: Read Full Article