Sons of Anarchy was a gritty drama about a California motorcycle club, but it also featured a few romances. Like the roller-coaster relationship of Jax Teller (Charlie Hunnam) and Dr. Tara Knowles (Maggie Siff).
Jax dreamt of a life away from the club with Tara, and fans rooted for them to get their happily ever after. But there were still things about their relationship that had viewers scratching their heads. Here are seven things about Jax and Tara that make no sense.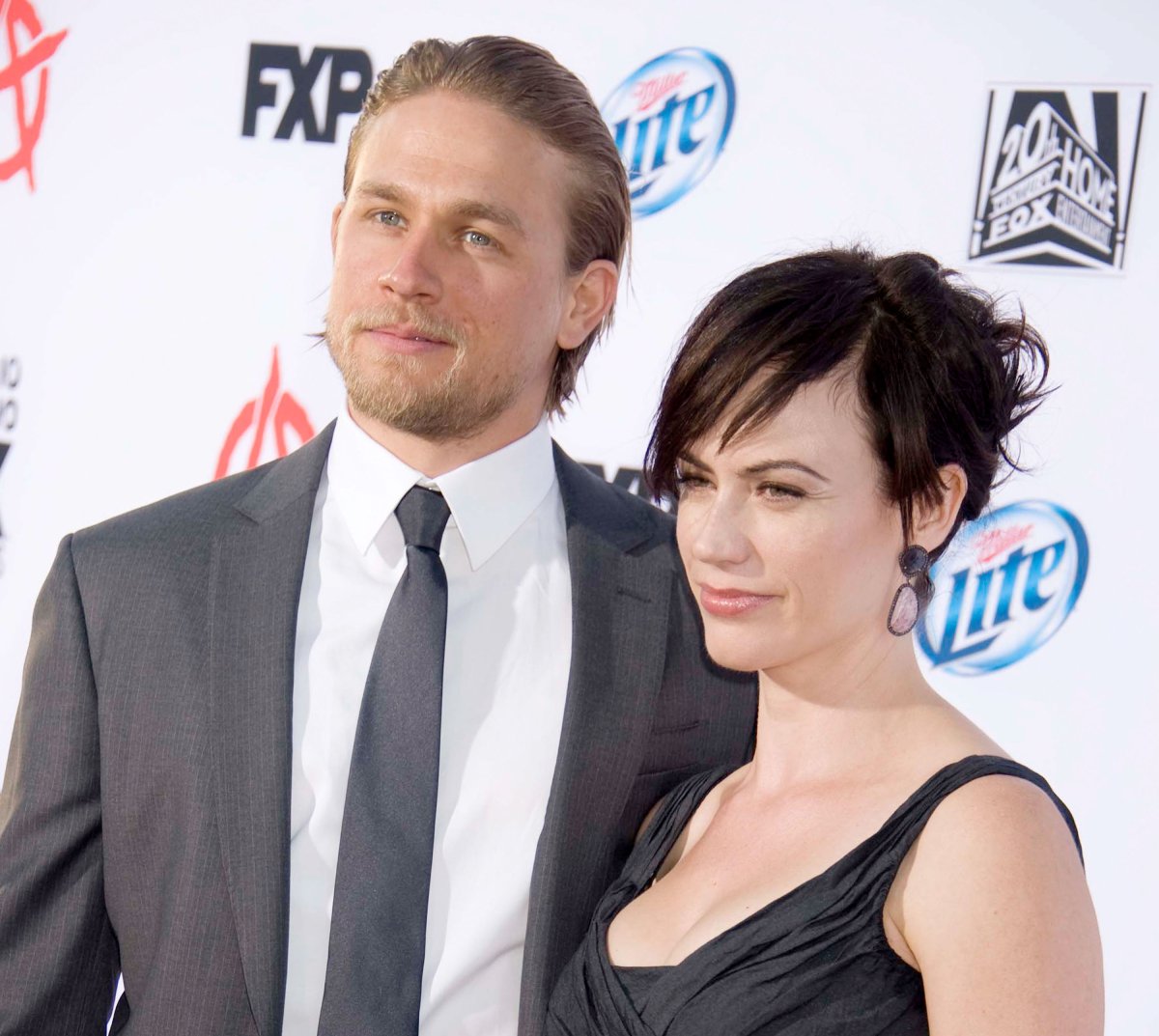 7. Why did Tara return to Charming on 'Sons of Anarchy'?
Tara and Jax were high school sweethearts, and she made her loyalty clear to Jax and SAMCRO by getting a crow tattoo on her lower back.
But she left Charming at the age of 19 to get away from the club's influence. Breaking Jax's heart in the process.
https://www.instagram.com/p/kS6OgEHVGY/
Why would she return to Charming years later just to involve herself with Jax and SAMCRO again? What's more? Why would she go back to her hometown when she was trying to hide from her ex, ATF agent Joshua Kohn, whom she had to get a restraining order against?
6. Tara tries to keep Jax from his kids
Jax and Tara had their share of problems. But there was never any doubt about how Jax felt about his kids, Abel and Thomas. But when Tara was looking to divorce Jax in season 6, she wanted sole custody.
She didn't want the kids having any contact with SAMCRO or Jax, and she sought to eliminate his rights. Losing his wife in a divorce was bad enough. But losing his boys, too? That's a nasty move that doesn't really fit their relationship.
5. Their chemistry disappeared
When they first rekindled their romance, it was clear that Jax and Tara were very much in love. They had great chemistry at the beginning of the series.
https://www.instagram.com/p/jhmCkpnVAR/
But as Sons of Anarchy progressed, the relationship became harder and harder to believe. There was more chemistry between Jax and Tara before they became a couple.
4. Jax was unfaithful more than once on 'Sons of Anarchy'
As much as Jax loved Tara and fought to be with her, he still managed to cheat more than once. The unspoken rule is that what happens on the road stays on the road, including affairs. But, when it comes to Jax and Tara, many fans thought he would treat her better than that.
3. They were always keeping secrets from each other
https://www.instagram.com/p/fQma_2HVAb/
Jax and Tara were always asking for honesty from each other, but neither one was any good at telling the truth. Jax often lied about the club and his affairs, while Tara had plenty of her own secrets.
2. Love doesn't always equal support
Tara may have loved Jax, but she didn't always support him. In fact, she seemed to turn her support on and off at random. Not only was Tara often cold and dismissive to Jax because of the club, but she was often at odds with Gemma. Tara put Jax in the middle of her spats with Gemma, which made things even worse.
1. Tara lied about being pregnant on 'Sons of Anarchy'
Season 6 saw Tara scheming to keep her boys away from Jax, SAMCRO, and Gemma (Katey Sagal) for good. Tara tells Gemma she's eight weeks pregnant, then she has Wendy tell Gemma she's trying to take Abel and Thomas away.
When Gemma confronts Tara at the hospital, Tara hides a bag of blood under her dress and provokes her. Gemma holds back from hurting her, but Tara screams and slams her stomach into a table.
https://www.instagram.com/p/heplc3HVBg/
Tara proceeds to tell Jax his mother caused her to miscarry their daughter, which absolutely destroys him.
This leads to Jax agreeing to sign a restraining order against Gemma to keep her away from the boys. But Tara lied about every part of it. She was never pregnant in the first place.
All seven seasons of Sons of Anarchy are available on Hulu.
Source: Read Full Article