The CW's Stargirl proved that Beth Chapel is one of the strongest characters in the show in season 2 episode 8. The attention in the episode was split between Beth and her Justice Society of America teammate, Rick. Even though she was not the only main star of the hour, Anjelika Washington still shined as Beth, aka Doctor Mid-Nite, in Stargirl.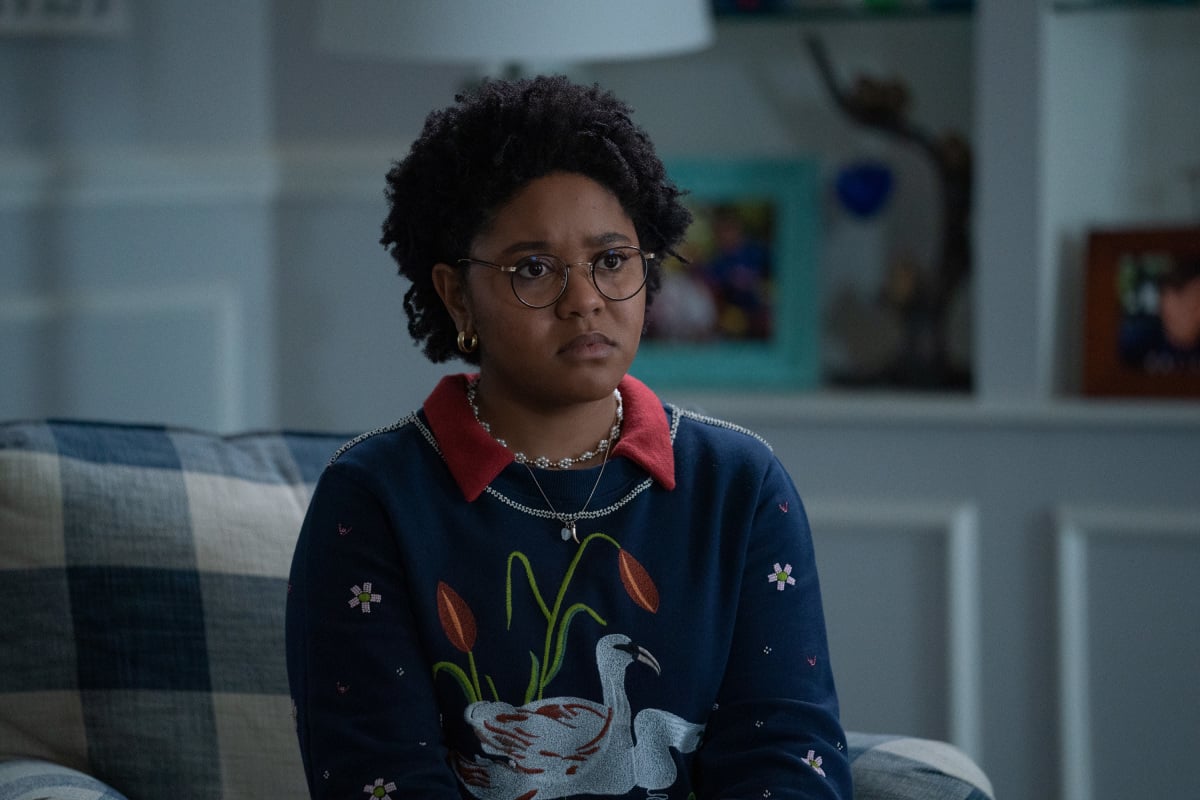 What happened in 'Stargirl' Season 2 Episode 8?
After Yolanda quit the JSA in Stargirl Season 2 Episode 7, Eclipso set his sights on two other members. Beth and Rick, aka Hourman, were both subjected to Eclipso's torment. And while Rick suffered significant consequences from his hallucinations, Beth proved that she is stronger than some may perceive her.
Eclipso made Rick believe that Solomon Grundy, who Rick was feeding and hiding in the woods, killed a little girl. Rick, who has never been one to trust easily, was overcome with anger at the apparent betrayal. Hourman tracked down Grundy and started to beat him to a pulp. Courtney blasted Rick with Cosmo to stop him and break him from Eclipso's spell. In reality, Grundy did not kill anyone, and Rick was fighting his uncle, who was knocking on death's door from his injuries. An ambulance took his uncle away, and the cops brought Rick to jail.
As for Beth, Eclipso used his child form to torment her. He berated her by picking at her deepest insecurities that she didn't deserve to be Doctor Mid-Nite. Eclipso was also disgustingly racist toward her. While Yolanda and Rick succumbed to Eclipso's manipulation, Beth was strong enough to stand up for herself. She refused to back down to the supervillain and pulled herself out of his hallucinations. Beth chose herself to be Doctor Mid-Nite, and that was more than enough for her. It was epic, to say the least. Anjelika Washington was the perfect choice for Beth and Stargirl.
Anjelika Washington shares what it was like filming 'Stargirl' Season 2 Episode 8
Decider recently interviewed Anjelika Washington to discuss Stargirl Season 2 Episode 8. When talking about the scene where Beth states that she is Doctor Mid-Nite out loud, Washington said, "I feel like that was the moment for Beth. When we filmed that I cried. I think I cried three times when we were filming that scene just because I felt so emotional doing it."
She continued, "It almost felt like the first time I got the call when I found out I booked the job. And then it felt like, 'Oh, I'm actually filming it now. This is it. I'm actually Dr. Mid-Nite.' So yeah, it's really special."
Stargirl Season 2 has been very dark and depressing so far. So to see Beth own her truth and be confident enough in herself to overcome Eclipso's mind tricks was amazing. That entire sequence felt like a much-needed breath of fresh air. And Stargirl's Anjelika Washington killed it.
What's next for Beth?
In the interview with Decider, Anjelika Washington also discussed what's next for her character in Stargirl Season 2 after she overcame Eclipso's manipulation. She said, "I think people will really get to see how valuable Beth really is to the JSA because of that. Because she does have a mental and emotional toughness that her teammates lack and that they actually fell short to when it came to Eclipso trying to overtake them. And Eclipso actually was able to overtake her teammates, but he wasn't able to overtake Beth."
Washington continued, "And I think Beth really shows in episode 8 how strong she is. And her mental toughness is so valuable to the team that we get to really see that, particularly in the finale, how she gets to help her team when they are up against the biggest battle that they'll probably ever have."
Many people, both fans and characters in Stargirl, doubt Beth's role in the JSA. But she more than proved herself to be one of its strongest members in the most recent episode. There's no doubt that Anjelika Washington's character will play a crucial role in defeating Eclipso this season of Stargirl.
Stargirl airs Tuesdays at 8/7c on The CW.
Source: Read Full Article