Besides Dungeons & Dragons, Stranger Things Season 4 ties in some of the horror genre's most infamous villains that have haunted children's dreams for years. The new season used the Nightmare on Elm Street icon Freddy Krueger as an inspiration for the evil villain Vecna. That is not all, as Stranger Things Season 4 gave fans the biggest Freddy Krueger Easter egg and ties to famous horror franchises.
[WARNING: This article contains spoilers for Stranger Things 4 Volume I]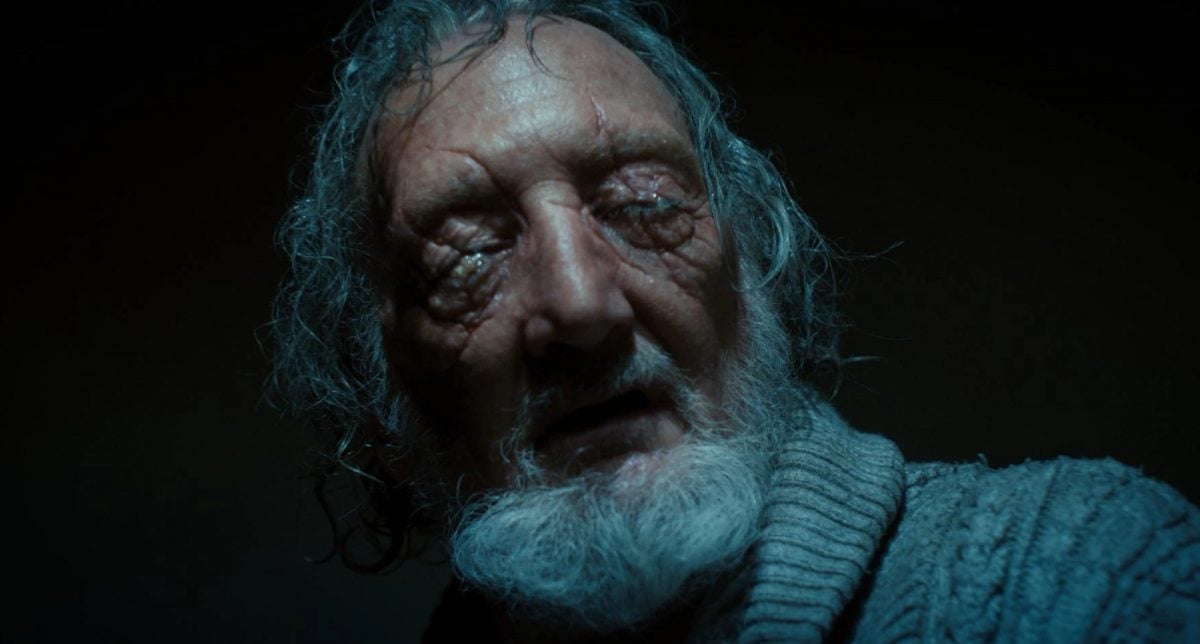 Vecna's physical deformity mimics the grotesque skin of Freddy Kreuger in 'Stranger Things' Season 4
According to USA Today, the Duffer brothers sought to make the fourth season the thing of nightmares that borderlines horror. What better way to get inspiration than to take a trip down memory lane of the most infamous horror movies and villains that scared them as children. The Duffer brothers used aspects of Hellraiser and more for Vecna.
"We really wanted to go scary and explore the types of villains that shook us the most when we were kids," explained Matt Duffer. While Vecna is inspired by the Dungeons & Dragons wizard, the physical gore and aura of the villain came from horror staples like Freddy Krueger and Pinhead.
Freddy Krueger has grossed out audiences for decades with his masticated burnt skin. Vecna exhibits the same chilling look of burnt flesh that never seems to heal and exudes gore. Jamie Campbell Bower, who plays Henry Creel/Vecna, explains to Entertainment Weekly how the Duffer brothers made the character come alive.
"Their references are so beautiful and so brilliant and are the things that I love. I was like, "Yeah, Hellraiser, I'll take a bit of that, a little bit of Freddy [Krueger]," said the actor. But Stranger Things Season 4 paid homage to Freddy Krueger in the most epic way possible.
Robert Englund joined the season as an Easter egg to the horror movie franchise
Having already used horror movies as a basis for the season and Vecna, the Duffer brothers took it further. The episode "Chapter Four: Dear Billy" brings in Victor Creel's character. The actor portraying the character was a delicious tie to the Nightmare on Elm Street franchise for die-hard horror fans.
Robert Englund, who portrayed Freddy Krueger in the franchise, played the role of local legend Henry Creel in Stranger Things Season 4. Much like his big-screen counterpart, Victor has a harrowing backstory. In the episode, fans learn part of the truth about why the characters are being tied to the Creel family home.
Victor and his wife were looking for a fresh start for their children. They moved into a new home in Hawkins. After a month, chaos erupted as animals turned up horribly dead and dismembered. The Creel family started to experience bizarre occurrences they could not explain.
One day, his wife and daughter are brutally murdered in an unexplainable way. His son survived, but Victor was arrested as the murderer and institutionalized. When Nancy and Robin meet him, his eyes are scarred shut as he tried to take his own life.
The Duffer brothers geeked out meeting Freddy Krueger himself on the set of 'Stranger Things' Season 4
Meeting one of the horror genre's infamous actors warrants a nerdy moment, even for the Duffer brothers. Having watched Englund portray Freddy Krueger since they were children, they made it a point to go to set. Shawn Levy directed the episode and explains to Entertainment Weekly that it was one of the rare times they visited the set.
"But the day I shot with Robert was one of the very few times that the Duffers made a point of coming to set just to hang out and nerd out with Robert England," said Levy. He also admits he has photos of the Duffer brothers talking to Englund "while wearing Freddy Kruger T-shirts."
While multiple horror movies influenced Stranger Things Season 4, Levy reveals there was one specific scene that tied to Freddy Krueger. It was a closeup of Henry Creel scratching his nails against the desk. It paid homage to the horror characters' sharp knife-like fingers.
Source: Read Full Article