Hannah Berner's fiancé Des Bishop may have spilled more details about their romance timeline than she would have liked as he reveals in an upcoming Summer House episode the couple hooked up before filming began.
Berner gave Luke Gulbranson an extremely hard time because she said he led her on when they arrived at the house this summer. Berner was ready to pick up where she and Gulbranson left off last summer almost the minute she arrived at the house. However, Bishop may have burst that bubble with his revelation at dinner that he and Berner had sex on their second date, which occurred before the friends moved into the house.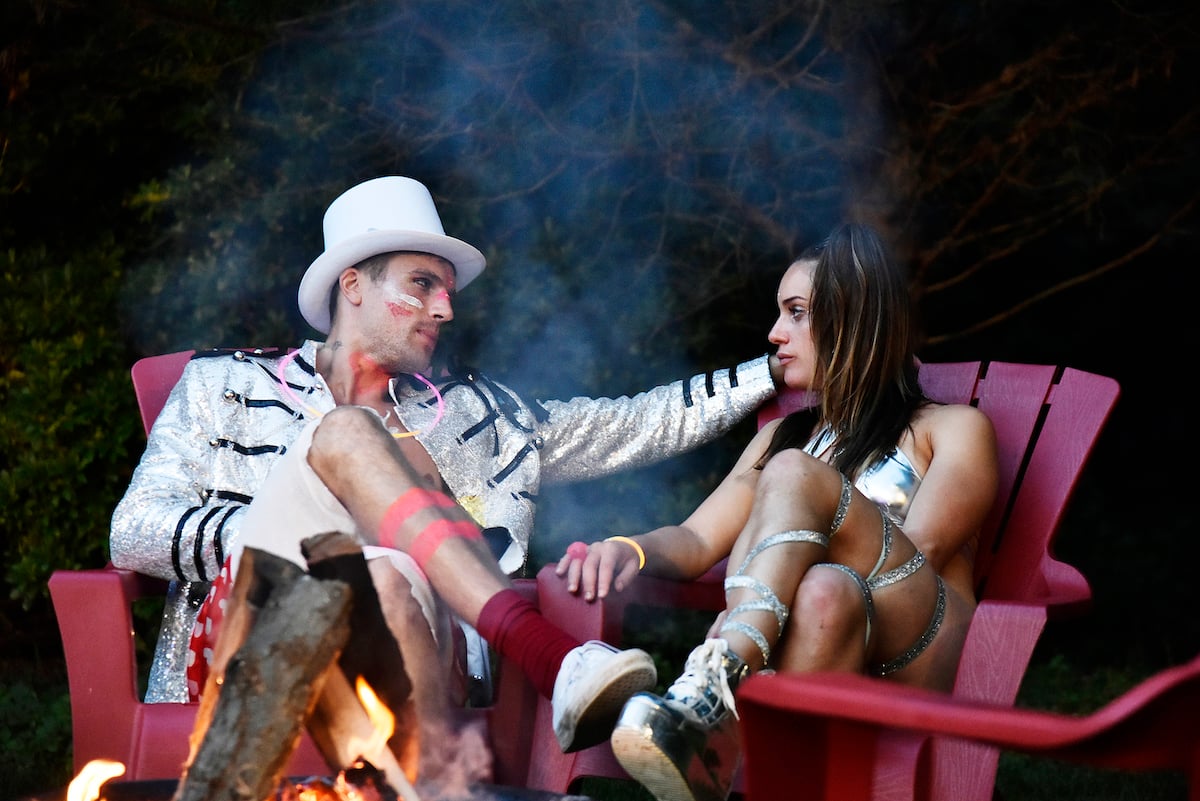 Did Des Bishop blow the timeline?
Bishop joins the crew at the house for dinner and explains he's met just about everyone there and how Gulbranson looks different. "That was lumberjack Luke," Kyle Cooke jokes in a preview clip.
Gulbranson then asks Bishop how he and Berner met. "I was following her for quite a while," Bishop says. "I noticed that she was isolating on Shelter Island. And I just said, oh I'm out this way too. Do you wanna get a coffee?" Gulbranson wondered if they just met but were living through phone calls and text messages.
"Yeah," Bishop says. "We didn't kiss on the first date. And then on the second date we f**ked." Cameras flash to Gulbranson's reaction which is of pure shock. "Really?" Gulbranson says as the rest of the group looks surprised and awkward.
Luke Gulbranson wonders how he led Hannah Berner on
"Wow," Gulbranson says in a confessional. "It's all coming together. Wait, hold on if I remember right. Wait, I was leading Hannah on? Yeah I was. That's right. At least that's what she said."
Berner is heard nervously laughing in the background. "Perhaps it took you by surprise," Bishop says to Gulbranson and then laughs.
Prior to the beginning of the season, Gulbranson told Showbiz Cheat Sheet he and Berner talked and decided to just be friends. So he was confused when she came for him at the beginning of the season. She's also lashed out at him on social media and in podcasts for leading her on, even blocking him on her phone.
But some of the roommates couldn't help but wonder about Berner's dating timeline. Carl Radke questioned the timeline wondering if there was an overlap between Bishop and Gulbranson, which Berner later slammed.
"That's just a blatant lie. It's just a blatant lie. I think Luke started, like, trying to save face and it was pretty disappointing to hear," Berner told US Weekly. "No one was hiding anything. They all knew about Des the entire time. They knew when we became official. So that was very hurtful."
However, Gulbranson's reaction is pretty priceless. Summer House is on Thursday at 9/8c on Bravo.
Source: Read Full Article