Survivor contestants usually don't go on the show to find love, but, of course, sometimes it happens anyway. Over the 41 seasons of Survivor, many couples have struck a connection on a deserted beach while trying to win the $1 million grand prize. Most of the romances fizzle out once the castaways make it back home, but there are a few who are still together.
5. Boston Rob and Amber are the most popular 'Survivor' couple
Of course, when fans think of Survivor couples, the first pair that comes to mind is Boston Rob Mariano and Amber Brkich Mariano. The two first competed on different seasons — Amber came in sixth place on Survivor Season 2, and Rob came in tenth place on Survivor Season 4. Rob and Amber officially met on the All-Stars version of Survivor, the eighth season.
They immediately formed a connection and combined their talents to ride their way into the final two. Amber ended up winning the season in a 4-3 vote.
At the Survivor finale show in 2004, Rob proposed to Amber, and they got married the following year. Rob and Amber have stayed together, and they have four daughters. The Survivor couple competed in many more seasons of Survivor and The Amazing Race. And they most recently returned for Survivor: Winners at War in 2020.
4. Ozzy Lusth and Amanda Kimmel
Ozzy Lusth and Amanda Kimmel met on Survivor Season 16, "Fans vs. Favorites." Ozzy originally competed on Survivor Season 13, where he came in second place. And Amanda previously came in third on Survivor Season 15.
The duo was a part of the "Favorites" tribe, where they struck up a showmance. After Ozzy was voted out and joined the jury, he declared his love for Amanda and voted for her to win the game. However, Parvati Shallow ended up being crowned the Sole Survivor.
The Survivor couple decided to stay together after the show. However, Ozzy and Amanda eventually broke up. She is now married with two sons, and he appears to be single.
3. Figgy Figueroa and Taylor Lee Stocker
In a more recent season of Survivor, two Millenials gambled their games away for love. Producers placed Figgy Figueroa and Taylor Lee Stocker on the same tribe in Survivor Season 33. And they could never hide their obvious attraction to one another.
Unfortunately, their tribemates soon realized that they had feelings for one another. And after a tribe swap, eventual winner Adam Klein betrayed his fellow Millenials and voted out Figgy during Tribal Council. And the castaways voted Taylor out after the merge.
Following his exit from Survivor, Taylor told Entertainment Weekly, "When I returned from Fiji, I found out I had a son on the way. And just to do what was best for my family, then called things off with [Figgy]. I know she was super hurt about that. So it still kind of sucks with that. She's a great gal, and I know she's got a good future ahead of her."
So, the couple of Survivor Season 33 was doomed from the start.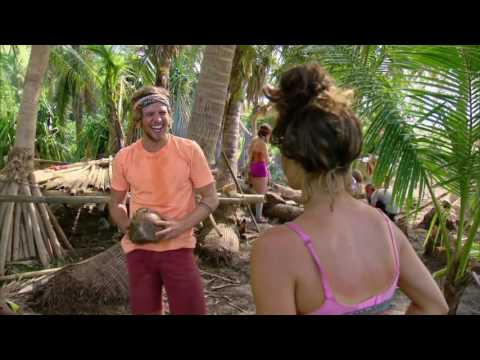 2. Jaime Dugan and Erik Huffman
Jaime Dugan and Erik Huffman crossed paths during Survivor Season 15, and the couple is one of the show's success stories.
They were both on the same tribe, but neither made it to the Final Tribal Council. Jaime came in tenth place, and Erik placed sixth. However, they started dating following the game, and Erik proposed to Jaime in 2008.
Per Jaime's Instagram, she and Erik are currently married and share one son, Harper. So, finding love while stranded on an island is possible.
1. Jeff Probst and Julie Berry became a couple after 'Survivor' Season 9
Although most Survivor couples are made up of contestants, host and producer Jeff Probst found love during the game, as well.
Julie Berry competed on Survivor Season 9 and came in fifth place. After filming wrapped, Jeff reached out to Julie, and they began a relationship in 2004. However, they broke up in early 2008.
Jeff eventually married Lisa Ann Russell in 2011, and Julie married Joe Young in 2020. Julie is expecting a baby in Feb. 2022.
Tune in to Survivor Season 42 on Wednesday, March 9, at 8 p.m. ET on CBS to see if any other Survivor showmances make the history books.
Source: Read Full Article