When it comes to reality television, few shows have run as long as "The Amazing Race." Going strong since 2001 and showing strong ratings for CBS, the show has boasted 33 seasons, pitting two-person teams against each other to see who can finish all 12 legs of the race first. Of course, there are penalties for skipping sections of the race and other pitfalls and roadblocks that make the show even more interesting.
As if traveling across the world doesn't pose its own set of obstacles all its own, producers of the show decided that plugging in detours and other frustration inducing hurdles was just the way to win the hearts of viewers and their bet paid off, big time. As with any reality show, everyone has their favorites and this show is no different.
Unfortunately, however, there is one sad fact that being human guarantees and that is that some previous contestants, who became fan-favorites, have passed away over the years — including Jim Raman from Season 25, pictured above.
Emily loses her mother, Nancy, from Season 1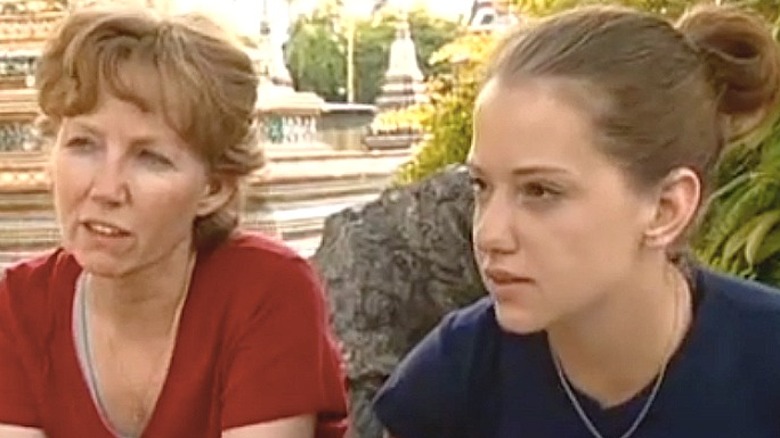 When "The Amazing Race" debuted, it was the first long-haul cross-cultural reality show. It encompassed 24 different cities in nine separate countries on four continents. It also threw in several ways for individual teams to advance or default depending on their choices. For instance, when Emily and Nancy Hoyt decided to skip a detour they were penalized for 24 hours and slipped a spot in rank that caused them to be eliminated, when they finished the India leg of the race in 5th place out of five teams.
The mother-daughter duo seemed pretty tight, and despite their elimination in last place, the women remained close throughout the race and beyond. Nancy, would fight hard, but eventually lose a long battle with ALS or more commonly, Lou Gehrig's disease, in 2011 at the age of 56, per Reality Blurred. According to the National Institute of Health, ALS is terminal within five years for 80% of people diagnosed, and while rare, there is no cure. Thankfully, Nancy was able to share in her daughter's wedding in 2009, just months before her passing.
Season 1 loses another great contestant, Margaretta Groark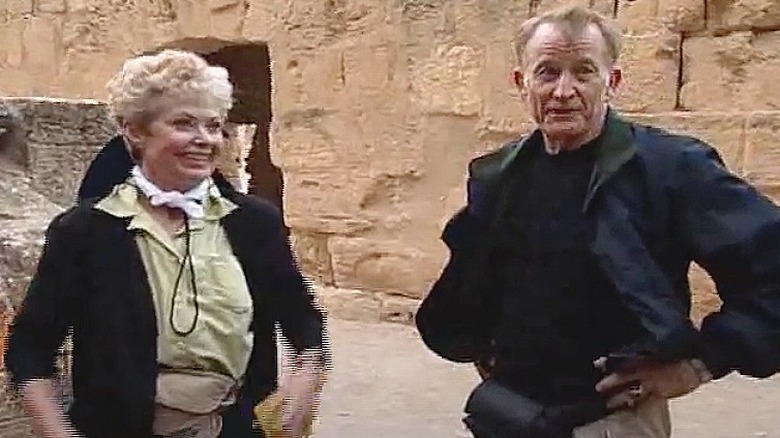 Unfortunately, Emily Hoyt would not be the only one to lose a loved one from Season 1 of "The Amazing Race." Dave and Margaretta Groark, who were married at the time they competed in the race's debut season, would suffer the same grief-inducing event. In 2008, according to her obituary in the Dallas News, Margaretta would succumb to an arduous three year battle with cancer and pulmonary fibrosis. She and Dave, were married for 48 years at the time of her passing.
Married in 1959 both Dave and Margaretta would become pilots, flying thousands of hours together, although Dave was the first to earn his wings as part of the United States Air Force. Margaretta would join him on dozens of formation flights with her husband across the southwest over a ten year span. She was also a CASA volunteer advocate for children in state protective services as she adored children, even those who weren't her own. 
The Amazing Race: Family Edition loses Renee Rogers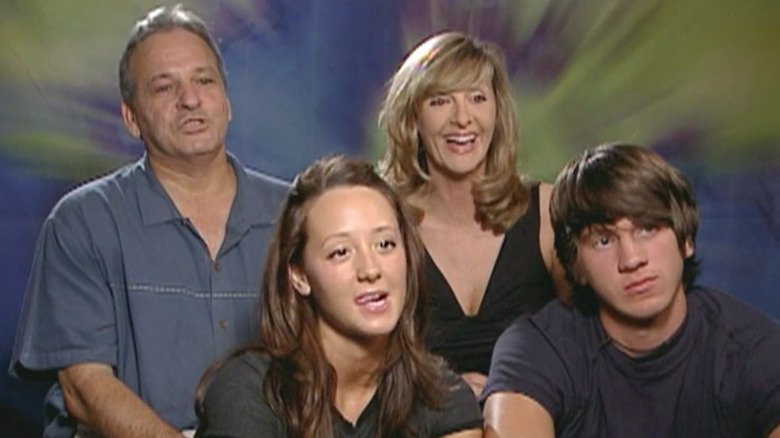 The eighth season of "The Amazing Race" was a family edition that pitted four-person family units against each other to see which team would come out on top. Eventually, The Linz siblings would finish the last leg of the race first and take home a $1 million prize. The Rogers family, while showing a modest 9th place finish, were eliminated when they got lost and arrived last at a Detour that cost them the game, according to CBS. 
In 2013, Renee Rogers would face the end of a grueling fight against pancreatic cancer that would take her life. Her only daughter, Brittney, would walk down the aisle and become Mrs. Brittney Collins before her mother passed away, however. In 2003, Brittney competed in a special edition of "Fear Factor." She would go on to win the $50,000 grand prize, half of which she donated to the American Cancer Society.
According to The Advertiser, Renee was a big advocate of local school sports programs and recognizing excellent athletes who also excel in school. Top contenders are awarded the Renee Rogers Trophy and winners of the "Battle on the Border" competition are given the Renee Rogers Scholarship. Both of these were created after Renee passed away in 2013, to honor her memory and her contribution to local school programs.
Lisa Hinds from The Amazing Race Season 9 dies from cancer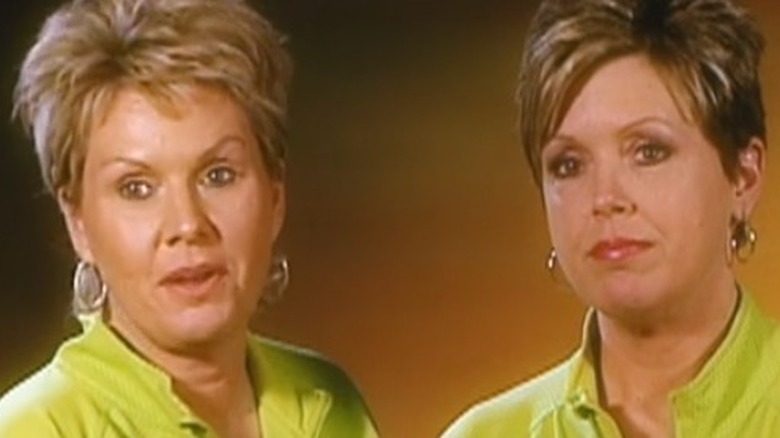 When "The Amazing Race" Season 9 aired, Lisa Hinds and her sister Joni Glaze struggled to keep up with teams that were both younger and more physically fit. According to CBS, the self-proclaimed "Glamazons" were competitive and despite being girlie, hoped to give their competitors a run for their money — quite literally. Unfortunately, the sisters had trouble working with the manual transmission on their vehicle, and after ending up on the last charter bus, were eliminated in 10th place. 
The women had hoped that their time on "The Amazing Race" would help them reconnect, and they had 11 more years to enjoy each other's company before tragedy struck. On August 22, 2017, Lisa passed away following a cancer diagnosis. According to their race bios on CBS, Lisa was a children's minister, while her sister Joni is a realtor and fulfilled her life-long dream of opening her own art gallery. 
Bill Alden dies from pancreatic cancer 5 years after competing in The Amazing Race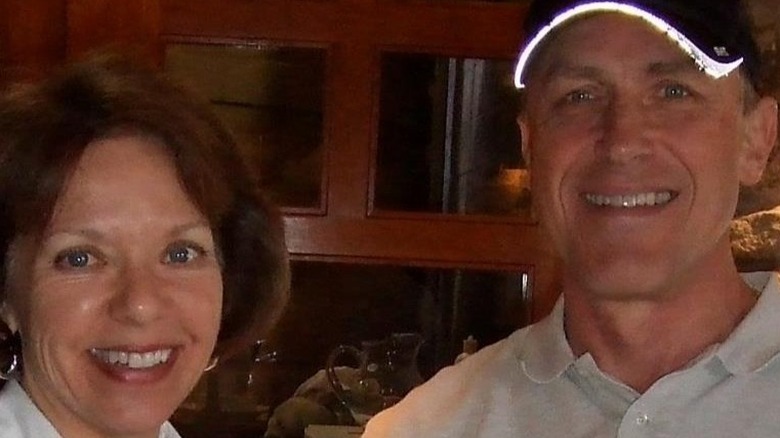 Bill and Cathi Alden knew a thing or two about hard work when they decided to compete in "The Amazing Race" Season 19. Married 40 years at the time, the grandparents were excited to show other players that they had what it takes to win. A disastrous first leg of the race left Bill and Cathi in last place, but on a non-elimination round they were good to move on. Move on they did, pushing themselves and surprising the other teams by finishing strong in fifth place when they were eliminated after getting lost in Belgium. 
Six short years after their time on "The Amazing Race," Bill passed away after being diagnosed with pancreatic cancer, the Democrat Herald reported. Together, Bill and Cathi worked a farm ranch during their successful marriage, and both worked in the public school system, he as a teacher and she as a principal and teacher. 
The Amazing Race Season 21 loses Sheila Castle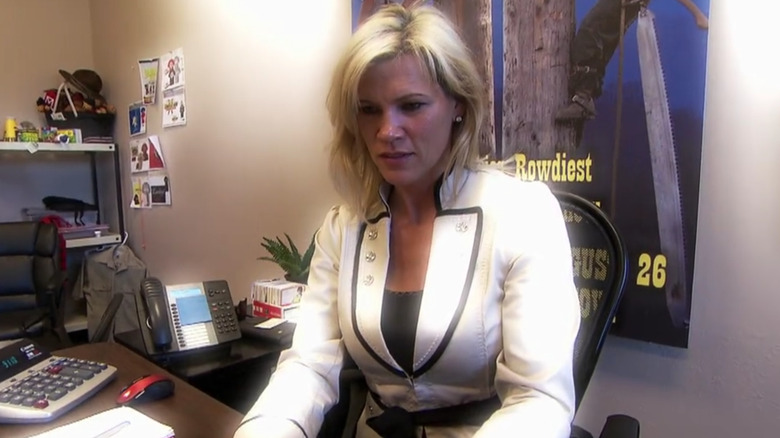 Sheila Castle and Rob Scheer started their journey on "The Amazing Race" as an engaged couple, hoping to strengthen their relationship and start their married life off on the right foot. Unfortunately, after catching the last flight to China, Rob and Sheila were a mere 15 seconds away from safety when they were passed up by Jaymes Vaughan and James Davis, a pair of Chippendales from Las Vegas, Nev. That 15 seconds put them in last place on an elimination leg, CBS reported, resulting in them being the first team to return home empty-handed. 
Despite their experience on "The Amazing Race" ending quickly, Rob and Sheila still got married after the race and spent four years enjoying adventure and lots of fishing at every turn. In 2016, however, fate would have a say in their love story when Sheila unexpectedly passed away after having an aneurysm. Sheila was most proud of the daughter she raised.
The death of The Amazing Race contestant, Jim Raman, shocks fans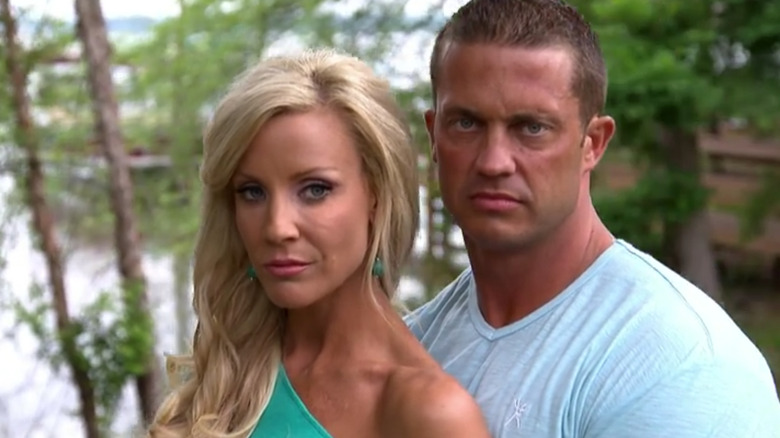 Doctors Jim and Misti Raman were a pair of dentists specializing in orthodontics and cosmetic dentistry, respectively. After winning the first leg of their season of "The Amazing Race," Misti and Jim were the first team to ever win the Save, which kept them from elimination until the ninth leg. The long married couple capitalized on that to come in second place, enjoying their adventure through the United Kingdom, Denmark, Sweden, the Philippines, Morocco, Italy, Singapore, and Malta — before heading back home to finish the last leg. 
In March of 2019, Jim unexpectedly passed away, and while fans were shocked to learn of his passing, the Sheriff's department where he and Misti resided assured everyone that there was no foul play involved and that out of respect for the family they would not comment on his death or the circumstances surrounding his passing. 
Jim is survived by his wife, Misti, a daughter, Lexi and a son, Jimmy. 
The Amazing Race: Canada loses youngest contestant Kenneth McAlpine in a hiking accident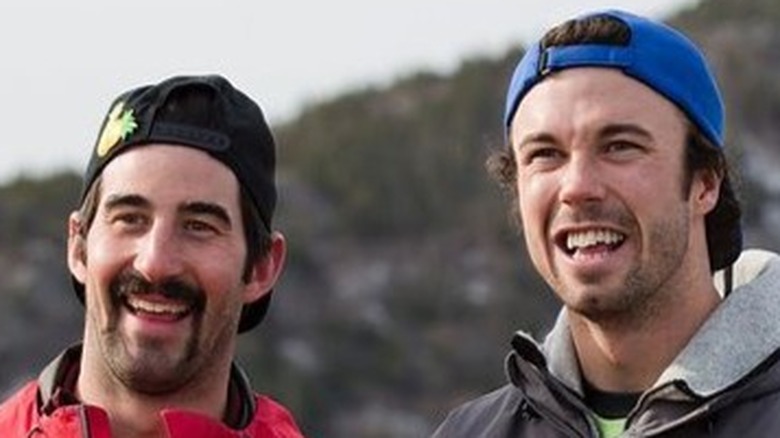 When "The Amazing Race" took off in America, Canada created a spinoff to the popular reality TV show appropriately titled, "The Amazing Race: Canada." During its fifth season, a team of goofy, risk-taking best friends competed against other duos to see if they could win the grand prize, and while the came in second, Kenneth McAlpine and Ryan LaChapelle did something they'd consider more important — they gave a face to their GIVE'R foundation that encourages young people to chase their dreams. 
Unfortunately, life can turn on a dime, and in 2019, that's exactly what happened for Kenneth and Ryan. During a climb on Mount Gimli in British Columbia, Kenneth suffered a hiking accident and passed away. And while it certainly brought changes to the GIVE'R Foundation, Ryan honors his best friend at every turn and still lives life to the fullest, continuing to encourage young people to be fearless in pursuit of their passions. On September 11, 2019, Ryan posted a touching eulogy for his best friend to his Facebook page and continues on with the GIVE'R spirit today. 
Source: Read Full Article