Are you ever just like, wow I wish not just one, but TWO nights of my life per week could be spent watching Peter Weber? Cool-cool-cool, 'cause pretty soon it's gonna be double the drama, double the fun. The Bachelor will air two episodes next week, one on Monday night at the usual time (8:00 pm ET), and one on Wednesday night, also at the usual time (8:00 pm ET).
Why, you ask? IDK, but probably because we're gearing up for the….wait for it…MOST DRAMATIC SEASON EVER thanks to Peter a) letting Alayah back into the competition and pissing off his entire group of girlfriends, and b) the fact that he's heading to Costa Rica, where you might recall he suffered a "freak accident" at a golf club, resulting in him bleeding all over the place and getting stitches.
Honestly the trailer for next week's episodes looks…completely and totally insane, with multiple women weeping hysterically, someone not-at-all dramatically saying "I'm literally being slaughtered," and an ambulance rolling up as someone else screams out PETERRRRRRRRRRRRRRR (I'm gonna assume this has something to do with the aforementioned freak accident, but honestly, who knows!).
As a reminder, this season's ending is spoiler-free so far, and Peter even told The Hollywood Reporter, "I'm very confident that no one is going to be able to spoil it. There's a reason I believe that, and obviously can't say it otherwise it gives it away. I'm very confident that Reality Steve and all of these people, they're not going to find out what happens."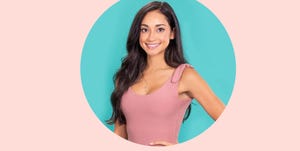 Source: Read Full Article