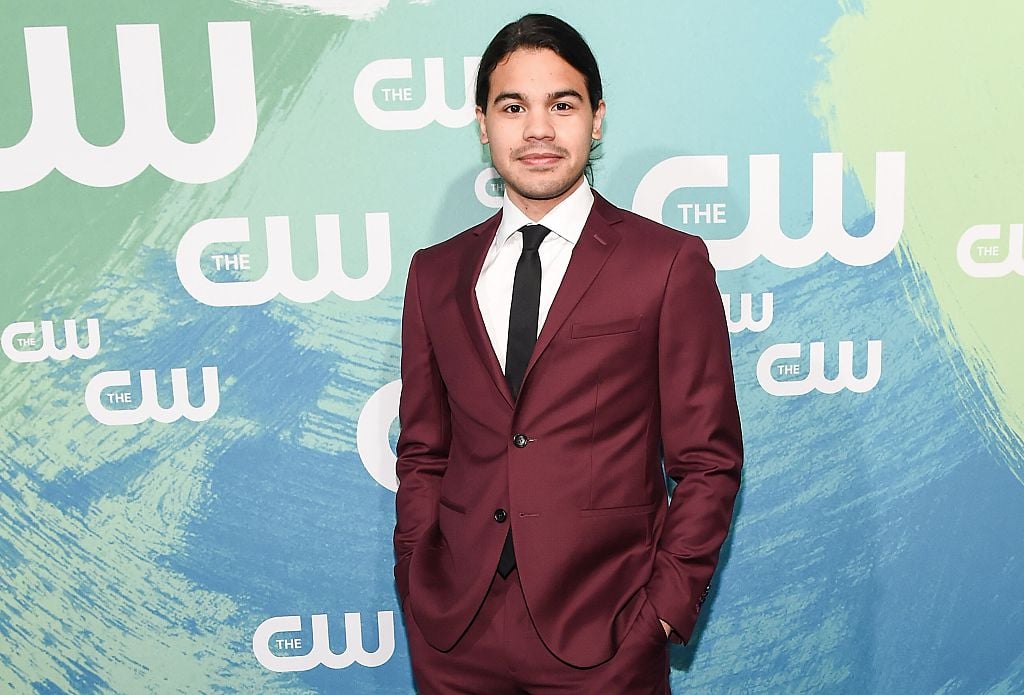 Barry and Iris reigned as the super-couple on The Flash for several seasons until their screen time as a duo dwindled in season 6. So, when Sue Dearbon swooped into Central City and stole Ralph's heart, fans were stoked that a new pair of lovebirds might get in on the action.
But one camp of shippers prefers the dynamics between Sue and Cisco. With Hartley Sawyer, who played Ralph, fired before season 7, could there be hope for a Cisco and Sue coupling?
Ralph portrayer, Harley Sawyer, was ousted after a cliffhanger finale
https://www.instagram.com/p/CAFraEDnzfa/
RELATED: 'The Flash': 3 Ways the Show Can Write Around Hartley Sawyer's Exit
Newsweek reported the bombshell that Sawyer had been fired from The Flash after racist and misogynistic tweets from the star surfaced. During season 6, the actor's character, Ralph, was involved in a budding romance with newcomer Sue Dearbon. In the finale, Sue had been framed for the murder of Joseph Carver by none other than his wife, Eva, aka the Mirror Master.
With Sue in legal hot water, Ralph was poised to help her beat the bum rap. Now that Sawyer is out, The Flash writers will have to craft a creative exit. Some fans would be giddy if Cisco were to step into Ralph's shoes as Sue's partner in crime.
Ciscoand Sue hit it off right away
https://www.instagram.com/p/CAHAqwhFhO3/
READ MORE: Hartley Sawyer's Racist Tweets Were 'Not Shocking' to 'The Flash' Co-Star Danielle Nicolet — Here's Why
Sue debuted in The Flash Season 6 Episode 12, titled, "A Girl Named Sue." Ralph had been hired by her wealthy parents to locate her. The twist? Sue didn't really want to be found.
It wasn't until episode 16 of the season, "So Long and Goodnight," that Sue and Cisco came face to face. In the episode, Cisco played wingman to gumshoe, Ralph, who was hot on Sue's trail again.
Predictably, the stealthy socialite slipped away, but not before some biting banter with Ralph and Cisco. Although The Flash had clearly set Ralph and Sue on a trajectory to romance, the most notable exchange in that episode was between Sue and Cisco.
"I love the back and forth between Cisco and Sue," tweeted a fan.
'The Flash' fans think Cisco and Sue have intense chemistry
https://www.instagram.com/p/B_Sh5QPHOzq/
RELATED: 'The Flash': Is There a Place for Sue Dearbon on Team Flash Now That Hartley Sawyer is Out?
Theplayful chitchat between Cisco and Sue set off a Twitter storm of commentssurrounding the pair. Cisco may be in a relationship with Kamilla, but theaudience picked up on some serious chemistry between the tech genius and thejewel thief.
"LoL at Cisco and Sue flirting in front of Ralph," noted a Twitter fan.
"Cisco caught the kiss Sue was blowing to Ralph,"mused another.
"Cisco and Sue have more chemistry than Cisco and Kamilla and Ralph and Sue," wrote a different user, who echoed the sentiments of others.
Lookingahead to 'The Flash' Season 7
Itremains to be seen how The Flash will handle Sawyer's exit, but one thingis certain. Fans are demanding to see more Sue.
"Sue Dearbon is The Flash's best new character in years," declared an admirer.
Fans will have to sit tight until 2021 to seehow it all shakes out in season 7 of The Flash. Until the show returns,Netflix is the streaming home for seasons 1 through 6 of the series.
RELATED: 'The Flash': Arrowverse Stars React to Grant Gustin's Massive Hiatus Beard
Source: Read Full Article