Fans can't wait to return to the medieval world of The Last Kingdom for season 4. A new king is ruling in Wessex after his father, Alfred's death. More trouble is stirring in England and it sounds like there will be more conflict and hostility to come. King Edward, played by Timothy Innes, recently spoke with Winter Is Coming about the upcoming season and his relationship with Uhtred of Bebbanburg (Alexander Dreymon).
'The Last Kingdom' keeps fans wanting more
Innes spoke about what's to comes in season 4 and the new storylines that keep fans coming back for more. "It does feel like a fresh start in a way," explained Innes. "But I feel that's what keeps the show new and exciting and what makes the audience on the edge of their seats."
Will Uhtred and King Edward get along?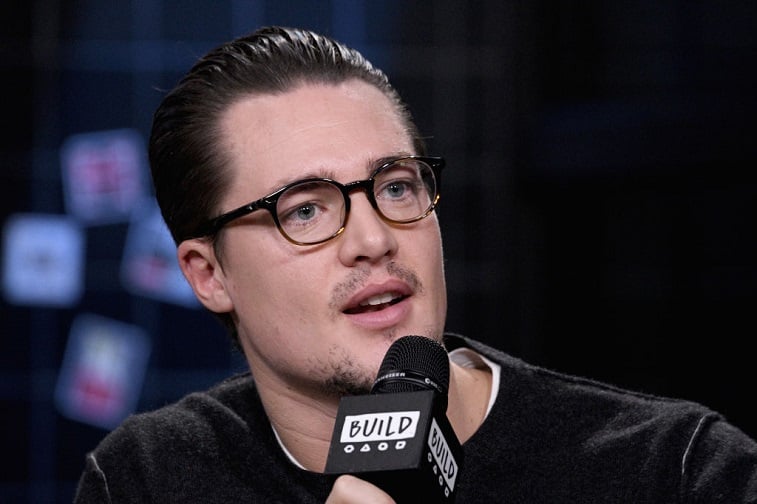 Fans are intrigued to see the new relationship betweenEdward as king in his own right and Uhtred. Edward's father, Alfred (DavidDawson), had a rather tumultuous relationship with Uhtred. It doesn't soundlike things will go any well for this new relationship either.
"With any relationship there's always going to be good daysand bad days," said Innes to Winter Is Coming. "And the key to a healthy andlong lasting relationship is many aspects; respect, acceptance, empathy, theability to listen and most importantly honesty. Honesty builds the foundationfor communication and trust. However in the 9th century no one seemed to careabout this, so I'd say strap in for more hostility."
Are there any teasers or trailers for the new season?
Unfortunately, there isn't a new trailer or ever a teaser ofwhat's to come in season 4 of The Last Kingdom. However, many of theactors on set have been sharing behind-the-scenes photos of the upcoming season.Cnut, played by Magnus Bruun, has shared various images on his social media accounts. "Backin the makeup trailer getting ready to be a Cnut once again.🔥#thelastkingdom #season4 #onceacnut," he captioned a photo of a reflection ofhimself in a mirror on set.
More behind-the-scenes photos
Eliza Butterworth (Aelswith) and Millie Brady (Aethelflaed)posed in a photo recently while onset. They're relaxing and getting a quick bite in-between takes. "Breaktime. ⚔️🥨⚔️ #saxonsandwiches#thelastkingdom," Butterworth wrote.
Alexander Dreymon can't stop sharing
Alexander Dreymon, or Uhtred, has shared numerous behind-the-scenes images and hilarious videos while filming the new season. In one photo, he's holding a bloody sword and eating a popsicle at the same time. "If I got a popsicle every time I save Wessex without reward, my name would be Uhtred of Diabetes," Dreymon wrote in the post.
In another hilarious image, Dreymon is holding Mark Rowley (Finan) in a sweet embrace overlooking a beautiful landscape. "EXCLUSIVE: Uhtred and Finan's secret honeymoon pictures leaked," Dreymon wrote.
Who will be back for season 4?
Along with King Edward and Uhtred, as well as Cnut, Finan, Aelswith, and Aethelflaed, more familiar faces will be joining the new season. Characters that are returning include Father Beocca (Ian Hart), Brida (Emily Cox), Haesten (Jeppe Beck Laursen), Aethelred (Toby Regbo), and Aelfric (Joseph Millson).
There will also be some new faces as well, which is to beexpected. Aethelred will have a lot of new people around him, including his newlove interest, Eadith (Stephanie Martini). He will also have a new right-hand man,Eardwulf (Jamie Blackley). The Last Kingdom willreturn in 2020 with more explosive medieval drama.
Source: Read Full Article