It started as a mid-life crisis daydream for Vince Gilligan, but Breaking Bad didn't stop there. After its record-breaking run on AMC, the dramatic series spun off a prequel show, Better Call Saul, as well as a movie sequel, El Camino.
El Camino came out last year, and Better Call Saul will end after its sixth season next year. But is that the end? Gilligan has been leery of returning to the same story too many times, but his experience with the series may just have changed his mind.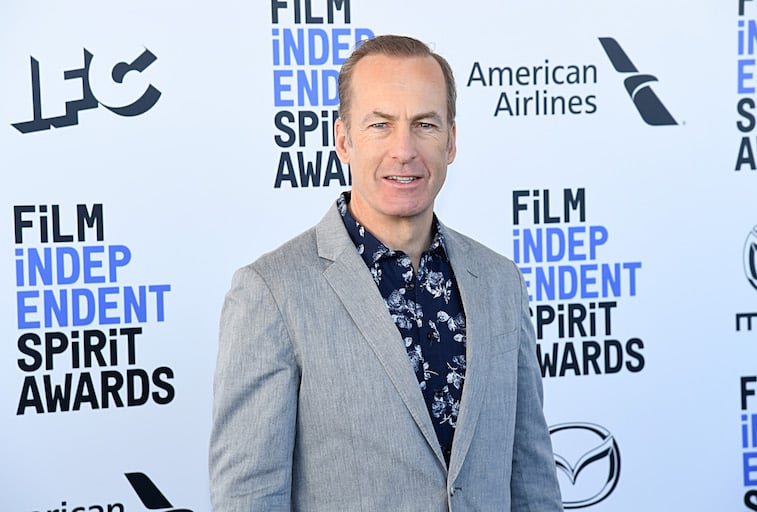 'Breaking Bad' far exceeded expectations
When Gilligan presented Breaking Bad to be considered by AMC, it was before the network had run the game-changing series Mad Men. So from the very beginning, it was a show that people didn't expect to catch on, being aired on a network that people didn't expect to have strong, original programming.
Both sides of that equation turned out to be winners, and over its five seasons on the air, Breaking Bad went from having a small, ardent following to an enormous fan base.
The critically acclaimed show was so popular that the final episode drew 10.3 million viewers. This response couldn't be ignored, and so the show creators went on to Better Call Saul.
The prequel was also a hit
https://www.instagram.com/p/B-N1ejujWh3/
Better Call Saul got a great audience response, even though the character of Saul Goodman was originally supposed to be a joke. When the original show ended, the demand for a deeper look into the Breaking Bad universe led Gilligan to explore the story of the slimy criminal lawyer, much to the delight of fans.
However, all this success didn't make Gilligan sure he wanted to stick with the story. It's not that he's lukewarm on the series, but he just thinks it may be time to move on. "I don't want to overstay my welcome, so we'll see how this one goes," Gilligan said. "Never say never, but it's probably about time I do something new."
Is this really the end?
https://www.instagram.com/p/B95CwPqlICr/
If that sounds a little too final, have hope. Gilligan may just be talking that way because he's focused on ending Better Call Saul the best way he can. He had a similar point of view at the end of Breaking Bad, when he said, "I don't think we are spending a lot of time thinking about additional spin-offs because I think we want to get through this show, we want to make it as good as we can and we want to maintain its integrity from start to finish."
Despite that, Gilligan doesn't seem to be able to stop thinking about these characters who have captured viewers' imaginations. He's also mused about who else would be a good candidate for their own spin-off. "You know it's funny, I was answering a question earlier today, why Saul and not another character like Jesse Pinkman and why not Gustavo Fring? I could absolutely see a series about all these characters."
Obviously Jesse already had his storyline expanded in El Camino, but considering that he was supposed to die off early in the original series, who knows how far he could go? We could learn more about Gus, and who wouldn't like to dig into that background a little more? El Camino showed us more about Jesse and Todd's relationship, but could we get to know a little more about what made Todd who he was? Are we ready for that?
It's impossible to know what the future holds for the Breaking Bad universe. Maybe this really is the end. But didn't everyone think we'd reached the end once already?
Source: Read Full Article