NBC's This Is Us Season 6 finale is coming soon, and fans will have to say goodbye to the Pearson family. Chrissy Metz plays Kate Pearson, and the show brought the actor into the spotlight. Despite her fame and talent, she deals with imposter syndrome while around her co-stars — and she said she feels scared to "take up space" in their group chat.
Chrissy Metz had 81 cents in her bank account when she auditioned for 'This Is Us'
This Is Us shines a light on Chrissy Metz as Kate Pearson. Before Metz got the role of Kate, she had trouble kickstarting her acting career. She worked as an agent at the suggestion of her manager at the time, though she knew she wanted to perform. Finally, she got a big break on American Horror Story, but it didn't launch her career to the heights she thought it might.
"And then after Horror Story, I was like, 'Oh great, my career is going to take off. The universe is just, it's ready. It's ready for me,'" Metz shared with NPR. "And then nothing happened for a whole year. I had one or two auditions. Womp womp."
Metz's friend suggested she try out for This Is Us, but she didn't have high hopes. "And then when This Is Us came around, that's when I was on unemployment and I had 81 cents in my bank account," she added. " … One of my friends texted me and suggested that, you know, I go to the audition." After that, "the rest is history."
She says she's 'afraid' to 'take up space' in the group chat with the rest of the cast
This Is Us wouldn't hold the same magic without Chrissy Metz. But she told Verywell Mind that she still feels imposter syndrome around her fellow castmates.
"I don't feel as funny," she noted of herself compared to other celebrities. "I don't feel as witty and smart and educated … I still feel like I'm not good enough and I still feel like the new girl in school. Like everybody's been working for 15-20 years."
As for the group text she has with the This Is Us cast, she shared in her 2018 memoir, This Is Me: Loving the Person You Are Today, that she feels worried about taking up space. This comes from feelings of inadequacy she had as a child. "I am afraid to sort of take up space whether it's in a group text or in an interview, wherever I think I'm not supposed to intrude," she said.
Her solution to imposter syndrome is to participate anyway. "But having grace around that and doing it anyway and walking into the fire anyway … even if it's something as silly as a text message, or talking to a co-worker about something that made you uncomfortable, or asking for a raise, I mean, whatever it is … every time you do it, you gain a little more confidence because confidence is just trust in yourself," she told Verywell Mind.
What happens at the end of 'This Is Us' with Kate? The season 6 episode 16 trailer gives a clue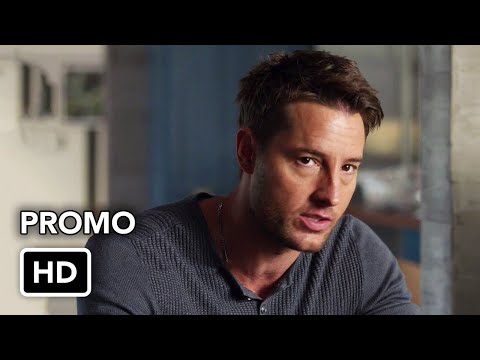 While the This Is Us Season 6 finale will say goodbye to Kate, three episodes remain to determine what happens to Chrissy Metz's character. So, what happens to Kate at the end of the series?
The This Is Us Season 6 Episode 16 trailer seemingly predicts Kate will become Rebecca's caretaker until Rebecca's death. Episode 16, titled "Family Meeting," brings the Pearsons together. And the trailer shows Toby reminding Kate that Rebecca already chose her as the caretaker in the past.
As for Kate's future beyond taking care of her mother, that remains to be seen.
This Is Us Season 6 airs Tuesdays at 9 p.m. EST on NBC.
Check out Showbiz Cheat Sheet on Facebook!
Source: Read Full Article