One of the reasons fans of NBC's This Is Us find the series hits so close to home is how relatable the series characters are. Most viewers know someone who inhabits the characteristics of Kate, Randall, Kevin, Rebecca, Jack, and other Pearson family members. However, as season 6 comes to a close, fans appear to be divided over the most approachable character in the series' history.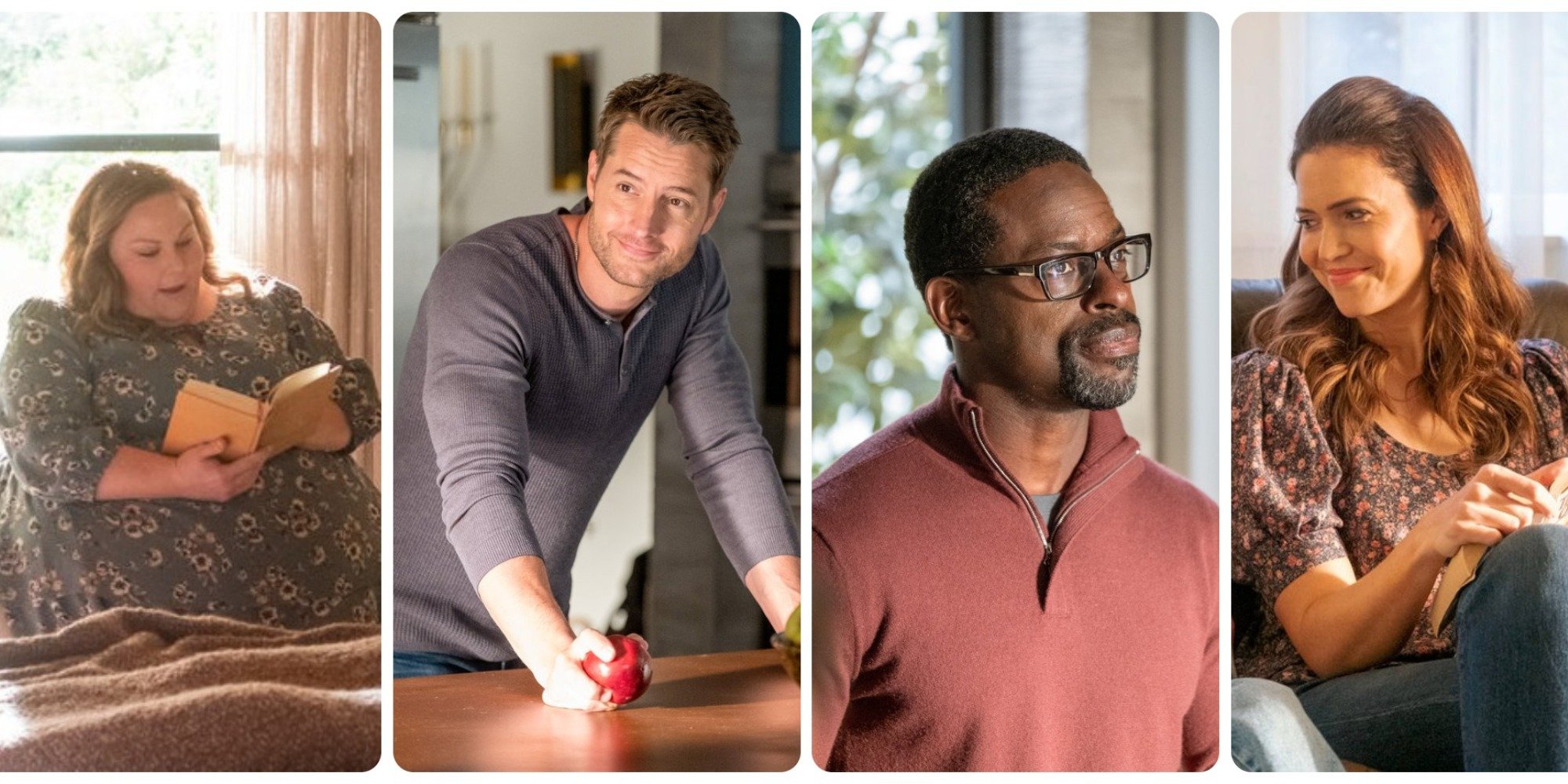 'This Is Us' finale will address life after Rebecca Pearson's death
The series finale of This Is Us, titled "Us," will address how the Pearson clan deals with the aftermath of matriarch Rebecca's (Mandy Moore) death.
The Big Three, Randall (Sterling K. Brown), Kate (Chrissy Metz), and Kevin (Justin Hartley), gather together with their extended family members to bid their mother goodbye.
The final episode will deal with how the trio moves forward when the driving force of their lives is no longer there to guide them.
The installment doesn't have many loose ends to tie up, which was very intentional, showrunner Dan Fogelman revealed.
Fogelman told Variety, "I always wanted and always had planned for the final episode of the series to revolve around the epilogue of the family's continuing story rather than the moment."
'This Is Us' fans are divided over the most relatable character in the series
https://www.instagram.com/p/CdrGnOAh2yp/
With over one hundred episodes in the can over six seasons, viewers have had many chances to connect with the characters. While some have characteristics that make them unlikable than likable, other characters have allowed for a deeper connection with viewers.
In a Reddit post titled, "Which character do you relate to the most?" fans discussed the characters they developed a real kinship with throughout the years.
They concluded that the most relatable character is: Rebecca followed by Randall and Kate.
"Rebecca. Most people thought it was hilarious, but as a mom of three young kids, I felt 'I don't want to be pound of ham' deep in my soul," wrote one fan.
They referenced the episode "Day of the Wedding," where Rebecca grew tired of her routine as a young mother. She was known as "pound of ham" by the men at the deli department of her neighborhood supermarket.
"Rebecca. She is judged harshly as a wife and mom. Societal expectations for women are difficult. Jack is the fun dad who works late but gets credit for big speeches," a second Reddit user wrote.
"Randall. Anxiety. Academic achievement. Trying to help and support and parent a bit parents who need help. Trying to do the right things," claimed a third fan.
However, others find Kate the most relatable: "I've learned to find my voice and be brave. I learned it's OK to not always people please but do what I believe is right."
Will the finale be a real tearjerker? Not necessarily, says Dan Fogelman
This Is Us showrunner Fogelman said that while fans will likely shed tears during the series finale, it may be more for sentimental reasons than storyline purposes.
He said during a Deadline event that he always planned for the final episode of the series to revolve around the epilogue of the family's continuing story rather than the moment.
"I always thought that the second to last episode would end with Rebecca's death," Fogelman explained.
"The final episode would try and capture something simple that, while sad, is just a day in the life. This type of storytelling is so much of what the show is about, but it [is set] against Rebecca's funeral," the executive producer explained.
This Is Us airs its final episode on Tuesday, May 24, at 9 p.m. EST on NBC.
Source: Read Full Article