Fans of daytime talks know how much one host change can swing the character of a show. When Rosie O'Donnell stepped in as moderator at The View in 2006, viewers got a very different look from the days when Meredith Vieira directed traffic.
After Rosie's wild year concluded, fans got yet another look with Whoopi Goldberg as the new moderator. The departures of Elisabeth Hasselbeck, Joy Behar, and Barbara Walters similarly left The View feeling like a different show.
So what would CBS's The Talk become if Rosie decided to step in after Julie Chen exited in late 2018? Rumor mills went to work on that concept for a few months, but according to Rosie she never gave The Talk any consideration. For starters, they never asked her to join the show.
Speaking with Andy Cohen on June 24's Watch What Happens Live, Rosie said it wouldn't work for her even if they had. It comes down to two reasons: where they tape the show and its general approach to the news.
Rosie wouldn't move her family to take a job in L.A.
Before even getting into the details, Rosie said she never got an offer for The Talk while responding to a caller on Cohen's show. So the entire thing is a theoretical concept. But if she had, the location wouldn't be a good fit for her.
"I just went [to The Talk] when Julie Chen was having people fill in, I was one of the many people," Rosie said. "I live in New York, it would be very hard to move with my family out to California. So that was never a real thing."
Cohen followed up on her response by bringing up the content viewers get on The Talk. "Knowing the show purposefully stays away from politics … to me, it would be a Catch-22 for you," he said.
"On the one hand, it would be great because you could talk about things that were happy and upbeat. But I feel like, for you being on live TV, you'd be like, 'There's a fire over there!'" In other words, Cohen didn't think Rosie could block out the bad news from D.C.
Rosie agreed she'd be apt to wade into politics on any talk show.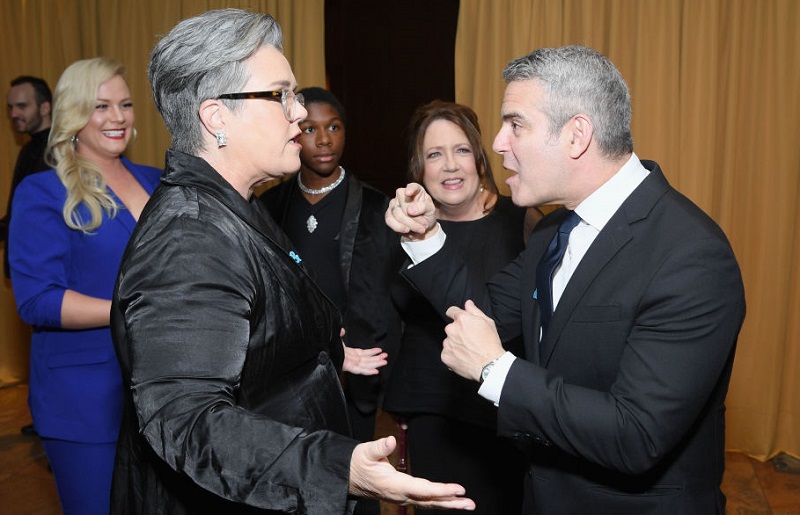 Basically, there's no chance Rosie wouldn't be weighing on the latest Trump administration embarrassment were she on TV every weekday. She noted that she made The View more political than it had been prior to her arrival.
"I think The Talk is just happy and light and airy, and that's what they want it to be," Rosie said. "I can get into the deep, dark dungeons of what's going on and what we have to do as Americans."
With that, Rosie pulled back her button-down shirt to reveal an Elizabeth Warren t-shirt. "So Warren's your choice?" Andy asked. "Warren's my choice," she replied.
Fans of Rosie will have to wait for her upcoming HBO special to get their next look at the comedian in action.
See also: Why Rosie O'Donnell Compared 'The View' to the Trump Administration
Source: Read Full Article